In recent years, the digital transformation of education has significantly accelerated, with a study from eLearning Industry reporting that 98% of U.S. classrooms now use some form of digital learning tools. Among them, interactive quiz platforms like Kahoot have gained immense popularity, but they're just the tip of the iceberg.
ClassPoint: Overall Best
Mentimeter: Best For Both The Classroom And The Meeting Room
Ahaslides: Best For Interactive Presentations
Canvas: Best For Remote Learning
Brightful: Best For Language Learning
Quizalize: Best For Math
Poll Everywhere: Best For No-Frills, Personalized Quizzes
Splashlearn: Best For Pre-K And Early Elementary
Crowdpurr: Best For Real-Time Audience Engagement
Kahootz: Best For Collaborative Learning
Whether you're aiming for enhanced gamified teaching with Classpoint, making meetings more interactive with Mentimeter, or seeking out other alternatives to Kahoot, you're on the right path to modernizing your classroom experience.
Dive in to discover free Kahoot alternatives and tools that might even outshine the original. Ready to revolutionize your teaching? Let's embark on this informative journey!
Top 10 Kahoot Alternatives
Recent studies indicate educators seek alternatives to Kahoot that offer unique features and enhanced interaction. Here are the top contenders:
Classpoint: Overall Best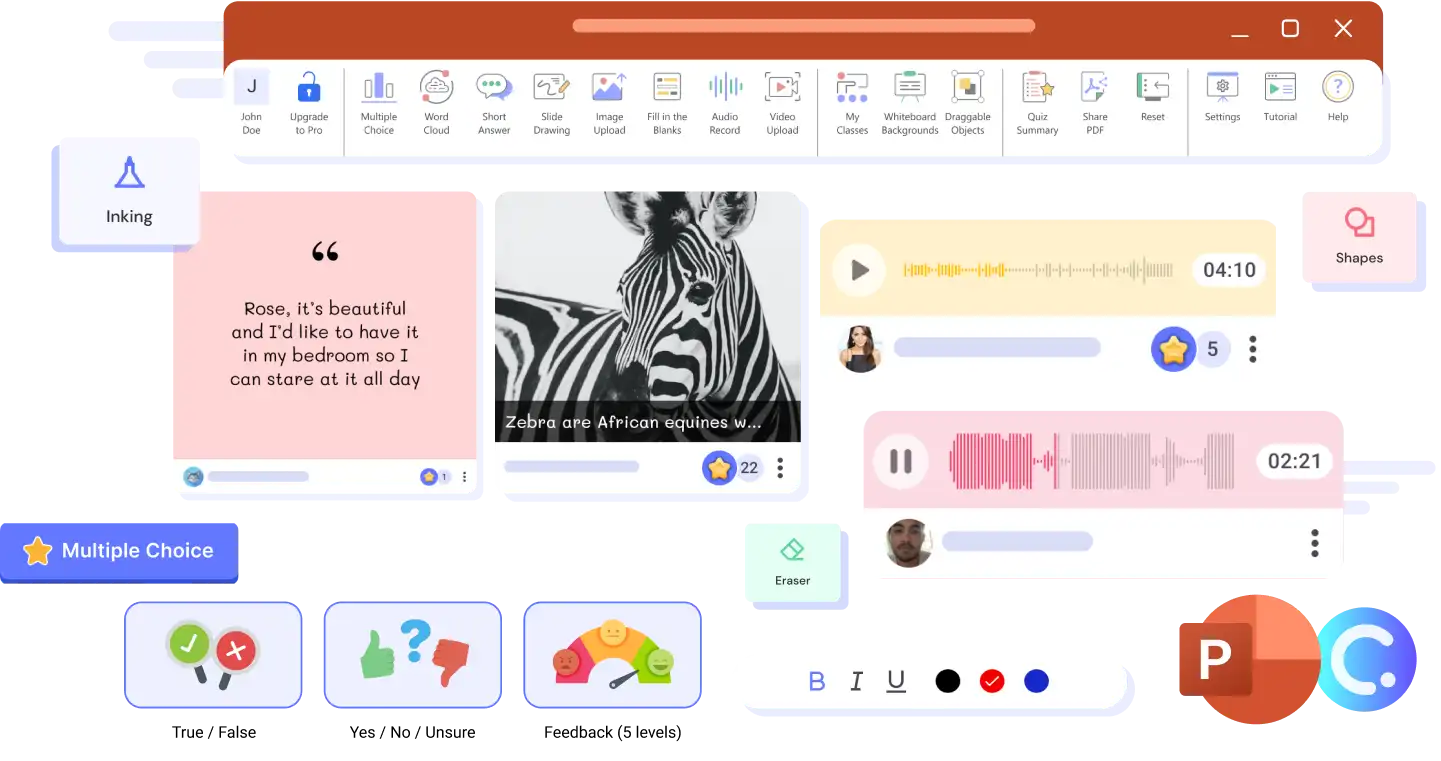 ClassPoint isn't just a tool—it's an entire teaching ecosystem. Seamlessly integrated into PowerPoint, it's the go-to platform for educators desiring an all-in-one presentation solution. While Kahoot offers gamified quizzes, ClassPoint's broader suite of interactive quizzes and gamification features enhances overall teaching, making lessons more engaging and dynamic.
Key Features:
Pros:
Seamless PowerPoint integration.
Comprehensive teaching tools.
Encourages student participation.
Versatile and adaptive.
Cons:
Requires PowerPoint familiarity.
Requires internet connection.
Who is it for? Educators looking for an encompassing teaching solution will find ClassPoint to be unparalleled. Its strength lies in integrating diverse interactive tools within familiar PowerPoint settings. If you want to elevate every aspect of your lessons beyond just quizzes, ClassPoint is your prime choice.
Here's how you can effortlessly turn your PowerPoint presentation into an interactive quiz using ClassPoint.
Mentimeter: Best For Both The Classroom And The Meeting Room
Mentimeter bridges the gap between education and corporate settings, offering interactive presentations tailored for both. Its dynamic platform lets educators and business professionals inject real-time polling, quizzes, and feedback into their slides.
Key Features
Interactive Quizzes: Create and present quizzes with instant results, perfect for student assessments or corporate training.
Real-time Polling: Engage audiences by gathering opinions or feedback during presentations.
Word Clouds: Visualize the most common responses or thoughts in a captivating cloud format.
Slide Templates: A wide variety of slide formats designed for both educational and business settings.
Pros
Versatile for various settings.
Engaging visualization tools.
Immediate audience feedback.
Easy-to-use interface.
Cons
Limited features on the free plan.
Internet connectivity required.
Who is it for? Mentimeter shines for those who traverse both educational and corporate worlds. Whether you're an educator aiming for more engaging lessons or a business professional seeking instant feedback in meetings, Mentimeter seamlessly adapts.
Ahaslides: Best For Interactive Presentations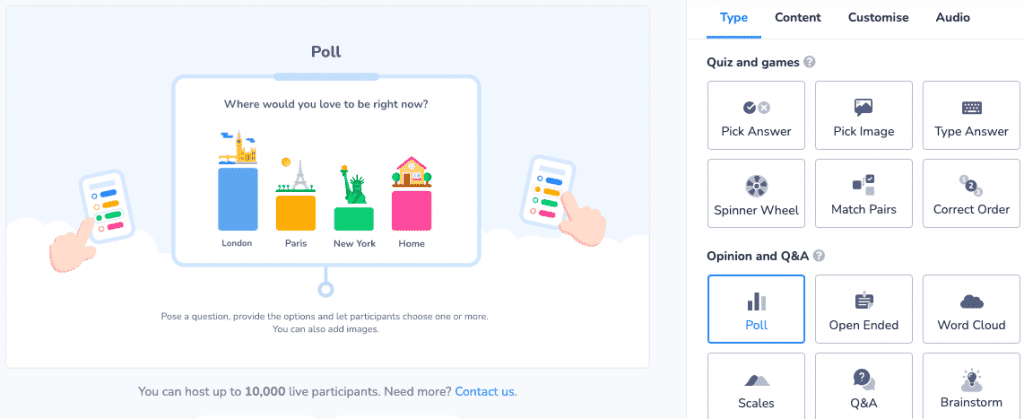 Ahaslides transforms traditional slide presentations into interactive experiences, capturing audiences' attention in both virtual and in-person settings. Its intuitive interface and array of dynamic features make presentations engaging and memorable, ensuring that the key takeaways resonate long after the session ends.
Key Features
Interactive Polls & Quizzes: Elevate engagement by incorporating real-time polls and quizzes into presentations.
Live Charts: Showcase data and feedback with interactive charts that update in real-time.
Audience Q&A: Allow participants to ask questions and upvote their favorites for discussion.
Collaborative Slides: Invite participants to contribute content directly onto the slides for a collaborative experience.
Pros
Highly interactive elements.
Suitable for virtual settings.
Engages the audience collaboratively.
Sleek and modern design.
Cons
Learning curve for first-timers.
Requires stable internet connectivity.
Who is it for? Ahaslides is a game-changer for presenters who yearn for lively audience interaction and a two-way flow of information. Ideal for trainers, educators, and corporate leaders aiming to leave a lasting impression with every slide.
Canvas: Best For Remote Learning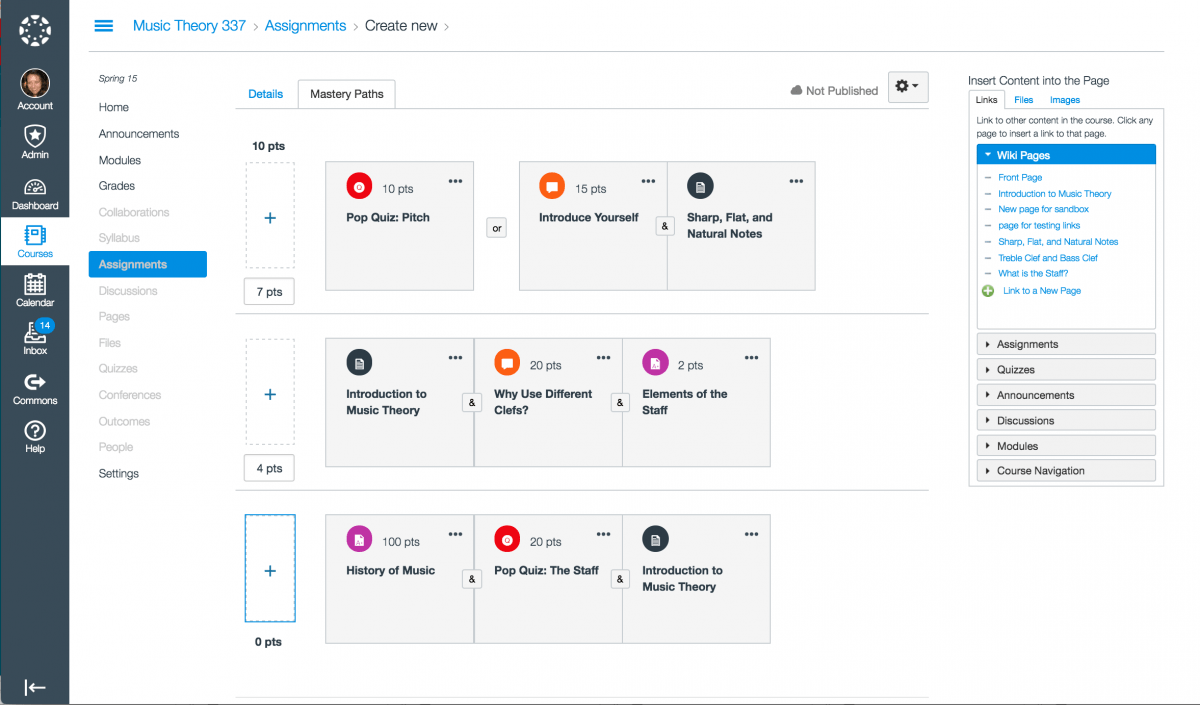 Canvas is the front-runner in the realm of remote education, offering a comprehensive learning management system tailored to virtual environments. As educational institutions navigate the challenges of distance learning, Canvas equips educators with the tools needed to deliver cohesive, structured, and effective lessons from afar.
Key Features
Integrated Video & Audio: Facilitate real-time lessons or upload pre-recorded sessions for flexible learning.
Assignment Submission: Streamlined submission process with automatic plagiarism detection.
Gradebook & Feedback Tools: Provide timely and effective feedback and maintain organized records of student progress.
Discussion Boards: Foster communication and community in a virtual setting with interactive forums.
Pros
Comprehensive LMS features.
Integrates with third-party tools.
Mobile-friendly platform.
Robust support and resources.
Cons
Initial setup can be intricate.
May be overwhelming for tech novices.
Who is it for? Canvas is tailored for educational institutions transitioning to or enhancing their remote learning capabilities. From K-12 to higher education, educators and students alike benefit from its structured and seamless virtual learning environment.
Brightful: Best For Language Learning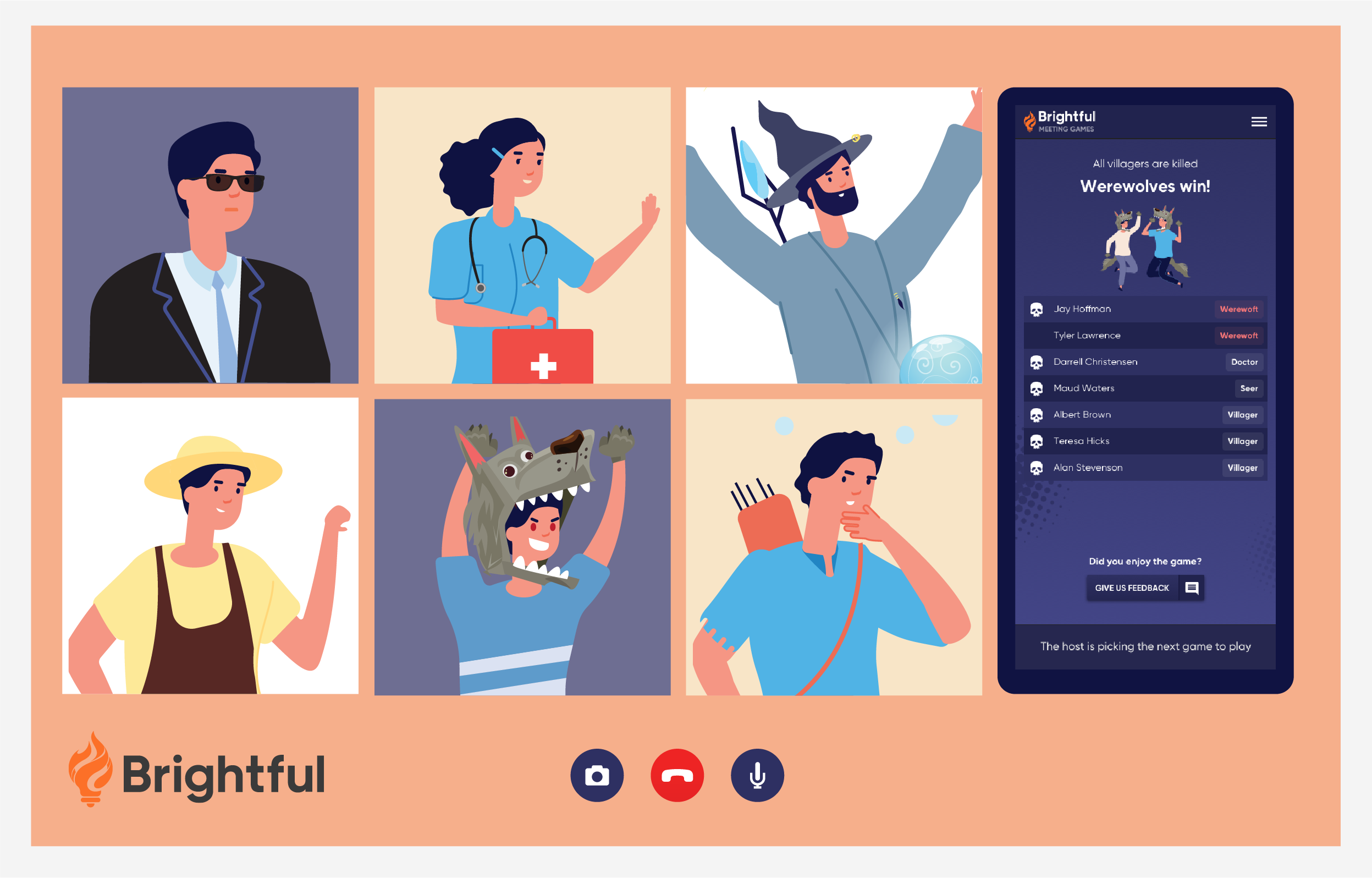 Brightful stands out in the domain of language learning, offering an immersive platform that's both engaging and effective. By leveraging interactive games and group activities, it bolsters linguistic skills and fosters genuine connections among users.
Key Features
Interactive Language Games: Engage users in a variety of games designed to reinforce language comprehension and usage.
Group Conversations: Connect learners worldwide, facilitating real-time conversations for practical language practice.
Tailored Lessons: Customizable content that caters to diverse learning levels and preferences.
Progress Tracking: Monitor linguistic growth and pinpoint areas that require additional focus.
Pros
Immersive learning experience.
Global community of learners.
Adaptable to individual needs.
Emphasizes practical application.
Cons
Limited languages available.
Subscription required for advanced features.
Who is it for? Brightful is an ally for those passionate about language mastery, especially those who value interaction and real-world application. Whether you're a newbie eager to grasp basics or an intermediate learner aiming to converse confidently, Brightful caters to your linguistic journey.
Quizalize: Best For Math
In the intricate world of math education, Quizalize offers an invigorating spin, transforming traditional problem-solving into an interactive gaming experience. Leveraging the allure of gamification, it not only deepens mathematical comprehension but also enhances retention and promotes a genuine affection for numbers.
Key Features
Customizable Math Quizzes: Craft quizzes to align with lesson objectives or choose from a repository of pre-made content.
Real-time Feedback: Instant insights on student performance, highlighting areas of strength and improvement.
Interactive Leaderboards: Engage students with competitive scoring and rankings.
Detailed Analytics Dashboard: A comprehensive view of student progress, participation rates, and areas requiring further focus.
Pros
Gamified learning approach.
Abundant resources and content.
Suitable for various age groups.
Facilitates differentiation in teaching.
Cons
Requires online connectivity.
Subscription necessary for premium features.
Who is it for? Quizalize is a haven for educators and students traversing the mathematical landscape, seeking a blend of challenge, fun, and depth. It's particularly suitable for those who wish to steer clear from monotonous methods and yearn for a vibrant, gamified approach to math.
Poll Everywhere: Best For No-Frills, Personalized Quizzes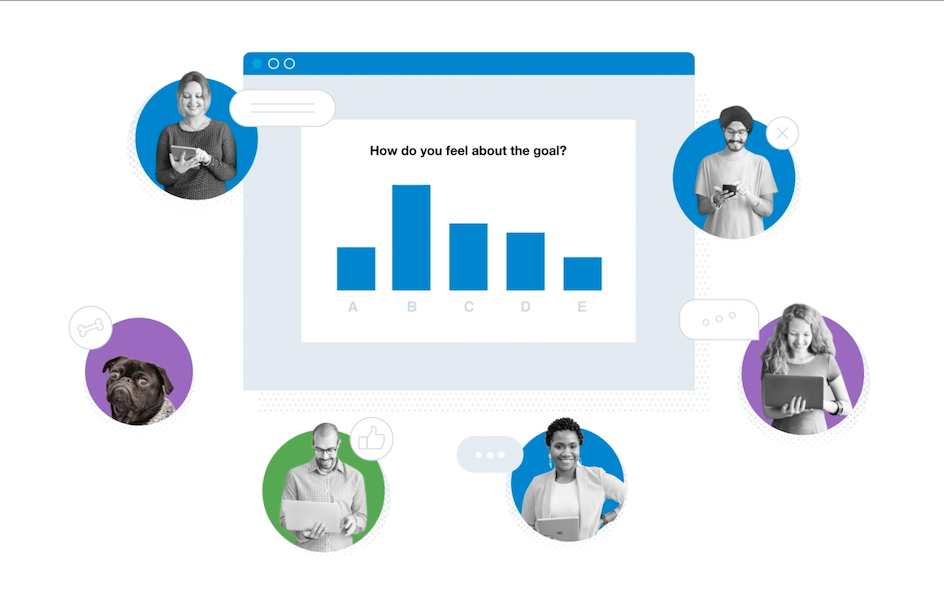 Poll Everywhere simplifies real-time feedback, offering a straightforward platform that cuts through the clutter to deliver personalized quizzes. Whether it's for classrooms, business meetings, or events, this tool focuses on capturing genuine, immediate responses, ensuring every voice is heard.
Key Features
Live Polling: Create and broadcast questions, gathering responses instantly from participants.
Variety of Question Types: From multiple-choice to open-ended, customize your quizzes as per your needs.
Integration with Presentation Tools: Seamlessly embed polls in your slides for a fluid presentation experience.
Reports & Analytics: Access and analyze response data for deeper insights and informed decisions.
Pros
User-friendly interface.
Versatile application beyond classrooms.
Supports large numbers of respondents.
Rapid setup and execution.
Cons
Limited customization in the free plan.
Internet connection is essential.
Who is it for? Poll Everywhere resonates with educators, professionals, and event organizers searching for a fuss-free method to engage their audience. Its simplicity, combined with its powerful features, makes it ideal for those who prioritize immediate feedback without the added intricacies.
Splashlearn: Best For Pre-K And Early Elementary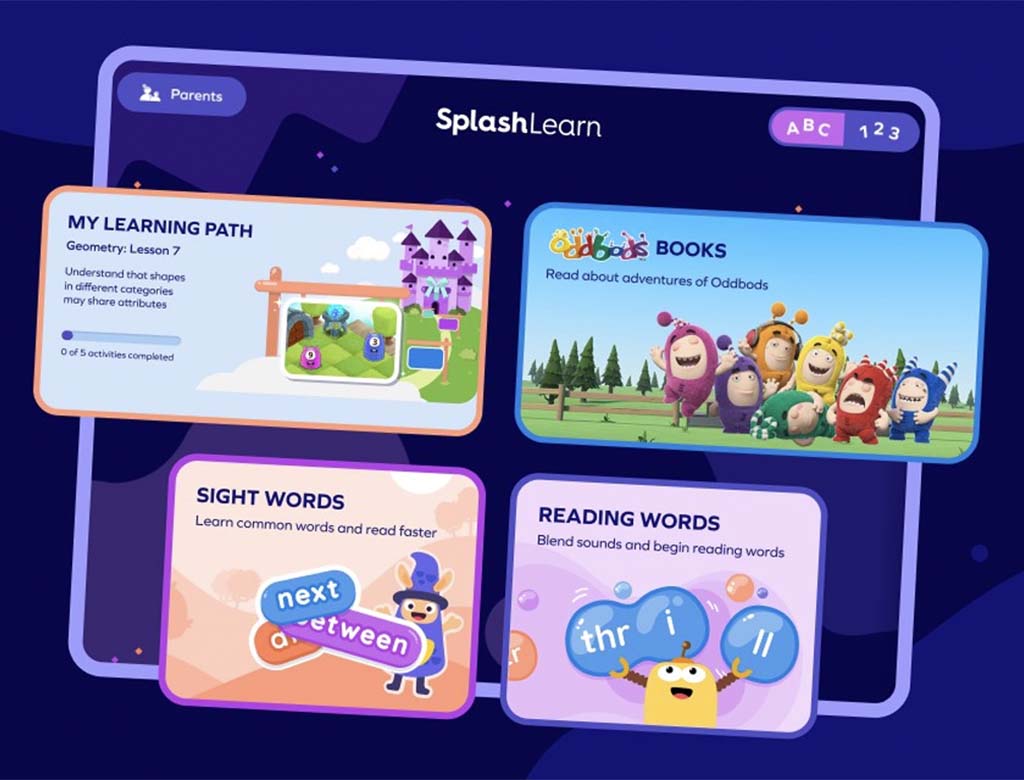 Tailored for young minds, Splashlearn is an interactive learning platform dedicated to making foundational education both enjoyable and impactful. Utilizing playful graphics, engaging activities, and an adaptive learning path, it crafts a delightful classroom management strategy for the youngest learners.
Key Features
Adaptive Learning: Personalized content based on a student's progress and learning speed.
Engaging Math & Reading Games: Melds learning with play through hundreds of curriculum-aligned games.
Progress Reports: Empowers educators and parents with insights into a child's strengths and areas needing attention.
Class Management: Easy tracking and assignment distribution for educators.
Pros
Intuitive user interface for young users.
Wide range of subjects covered.
Supports offline learning.
Regular content updates.
Cons
Subscription needed for full access.
Limited to early educational levels.
Who is it for? Splashlearn is a cherished companion for Pre-K and early elementary educators, caregivers, and young students. Its blend of vivid animations with solid educational content ensures it's the perfect platform for those at the inception of their learning voyage.
Crowdpurr: Best For Real-Time Audience Engagement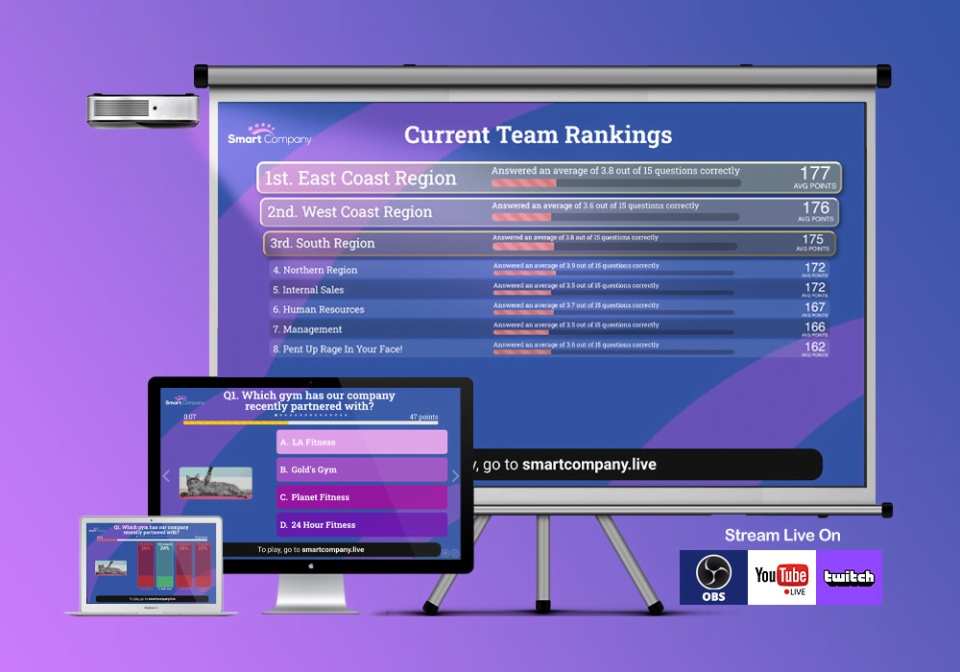 Designed to elevate audience interaction, Crowdpurr seamlessly integrates quizzes, polls, and Q&A sessions into live events and classrooms. With its dynamic platform, educators and event organizers can cultivate an engaging environment, ensuring active participation and real-time feedback.
Key Features
Customizable Trivia Games: Develop interactive quizzes that sync with your content or theme.
Live Audience Polls: Pose questions and gather immediate feedback.
Interactive Q&A: Allow your audience to ask questions, upvote popular queries, and generate meaningful discussions.
Experience Dashboard: A real-time data panel that provides analytics, participant data, and more.
Pros
Real-time results visualization.
Integrates with Zoom and other platforms.
Comprehensive free plan available.
Easy setup and execution.
Cons
Advanced features require paid plans.
Some learning curves for first-time users.
Who is it for? Crowdpurr is the ideal tool for educators, event organizers, and corporate trainers aiming to foster genuine engagement in a live setting. Its capacity to adapt to both large events and intimate classroom settings makes it a versatile tool for any scenario demanding immediate audience interaction.
Kahootz: Best For Collaborative Learning
Kahootz is not just another quiz platform; it's a collaborative learning hub. Designed with teamwork at its core, Kahootz fosters an environment where students not only engage with the content but also with each other.
Key Features
Group Quizzes: Engage teams in friendly competition, reinforcing content knowledge.
Collaborative Boards: Brainstorm, discuss, and ideate together in real-time.
Assignment Collaboration: Students can co-create projects, presentations, and documents.
Real-Time Discussions: Promote discourse, debates, and feedback on various topics.
Pros
Facilitates group work efficiently.
Seamless collaboration features.
Encourages peer-to-peer learning.
User-friendly interface.
Cons
Might be overwhelming for solo tasks.
Requires stable internet for seamless collaboration.
Who is it for? Kahootz shines brightest in settings that prioritize teamwork and collaboration. Educators aiming to instill the importance of group dynamics, peer feedback, and collective brainstorming will find Kahootz an invaluable tool for their teaching toolkit.
Criteria for Choosing Kahoot Alternatives
Selecting the right educational tool is pivotal. After all, it's not just about fun and games but ensuring meaningful engagement and learning outcomes. When scouting for the best Kahoot alternatives, here's a checklist to keep you anchored:
Ease of Use: It's frustrating for both educators and students when a platform's learning curve is too steep. Your chosen tool should have a user-friendly interface, allowing swift setup and navigation. According to a study by EDUCAUSE, over 70% of educators prioritize user-friendliness in e-learning tools.
Customization: One size rarely fits all. The ideal platform lets you tailor content and design to resonate with your specific audience. Whether it's adjusting question formats or integrating multimedia, customization ensures your content remains fresh and engaging.
Engagement: Engagement is the heartbeat of interactive learning platforms. The best Kahoot alternatives should captivate student attention, making learning feel less like a chore and more like an adventure. Research has shown that higher student engagement correlates directly with better academic performance.
Compatibility: Whether you're integrating with LMS systems or accessing via various devices, compatibility is key. It shouldn't matter if students prefer Android, iOS, or desktop – the experience should be seamless.
Pricing: Budget constraints are real. While some premium features may warrant higher prices, it's essential to ensure you're getting good value for money. Always compare pricing models and look for any hidden fees.
Features: The features list can set platforms apart. From real-time analytics to collaborative tools, the feature set should complement your teaching style and requirements.
Security: In an age of increasing digital threats, security can't be overlooked. Ensure the platform is compliant with standard data protection regulations and has robust measures to protect student information.
Frequently Asked Questions
Is there a free alternative to Kahoot?
Yes, there are several free alternatives to Kahoot. Platforms such as ClassPoint, Quizizz, Quizlet, and Ahaslides offer free versions that provide educators and trainers with a variety of interactive quiz and game features. While the free versions might have limitations in terms of the number of participants or advanced features, they still provide a robust set of tools for engaging learners.
Is there a better game than Kahoot?
"Better" is subjective and depends on specific needs and preferences. Kahoot is renowned for its user-friendliness and engaging format. However, platforms like Quizizz offer more customization options, while ClassPoint provides gamification within PowerPoint. It's best to identify the features and interface that resonate most with your teaching style and your audience's learning preferences.
Is there a game similar to Kahoot?
Absolutely! There are numerous game and quiz platforms similar to Kahoot. Quizizz, Quizlet, Ahaslides, and Poll Everywhere are just a few examples. These platforms, like Kahoot, allow educators to create interactive quizzes and games to enhance learning and engagement in both physical and virtual classrooms.
Is ClassPoint better than Kahoot?
While both ClassPoint and Kahoot excel in their domains, they cater to different needs. Kahoot is primarily known for its gamified quizzes, but ClassPoint goes several steps further. ClassPoint is an all-in-one teaching solution, seamlessly integrating interactive quizzes and games directly into PowerPoint presentations.
This fusion of functionalities makes transitions during lessons smoother, allowing educators to maintain lesson flow without toggling between apps. The vast array of interactive tools within ClassPoint enhances the overall teaching experience, making it a preferable choice for educators wanting a comprehensive solution. In essence, teachers who value integrated teaching methods often opt for ClassPoint over Kahoot.
Ready to Transform Your Classroom?
Selecting the right interactive teaching tool can make all the difference in education and training. Whether you're a teacher aiming to invigorate your classroom, a corporate trainer seeking to engage employees, or simply someone wanting to make presentations more dynamic, there's a Kahoot alternative out there that's just right for you.
By evaluating your unique needs and considering the criteria we've discussed, you can find a platform that not only captivates your audience but also enhances the learning experience. Remember, technology is a tool, and with the right choice, it can be a game-changer for your educational endeavors.
About Mikel Resaba
Mikel Resaba is a seasoned content strategist and writer specializing in EdTech. With over a decade of experience, Mikel has collaborated with startups and established companies alike to enhance digital learning experiences. Passionate about the transformative power of education technology, his writing offers valuable insights into effective e-learning practices, emerging trends, and the impact of digital tools on pedagogy. Mikel's work serves as a bridge between educators and technologists, aiming to foster environments where students and teachers can thrive.