In the ever-evolving landscape of education, classroom management tools have become indispensable for teachers looking to streamline tasks, boost student engagement, and foster a collaborative learning environment.
But with a sea of options out there, which tools should you invest in? Worry not, we've got you covered! Below is a comprehensive table detailing the 19 best tools on the market, each with unique features designed to meet specific classroom needs.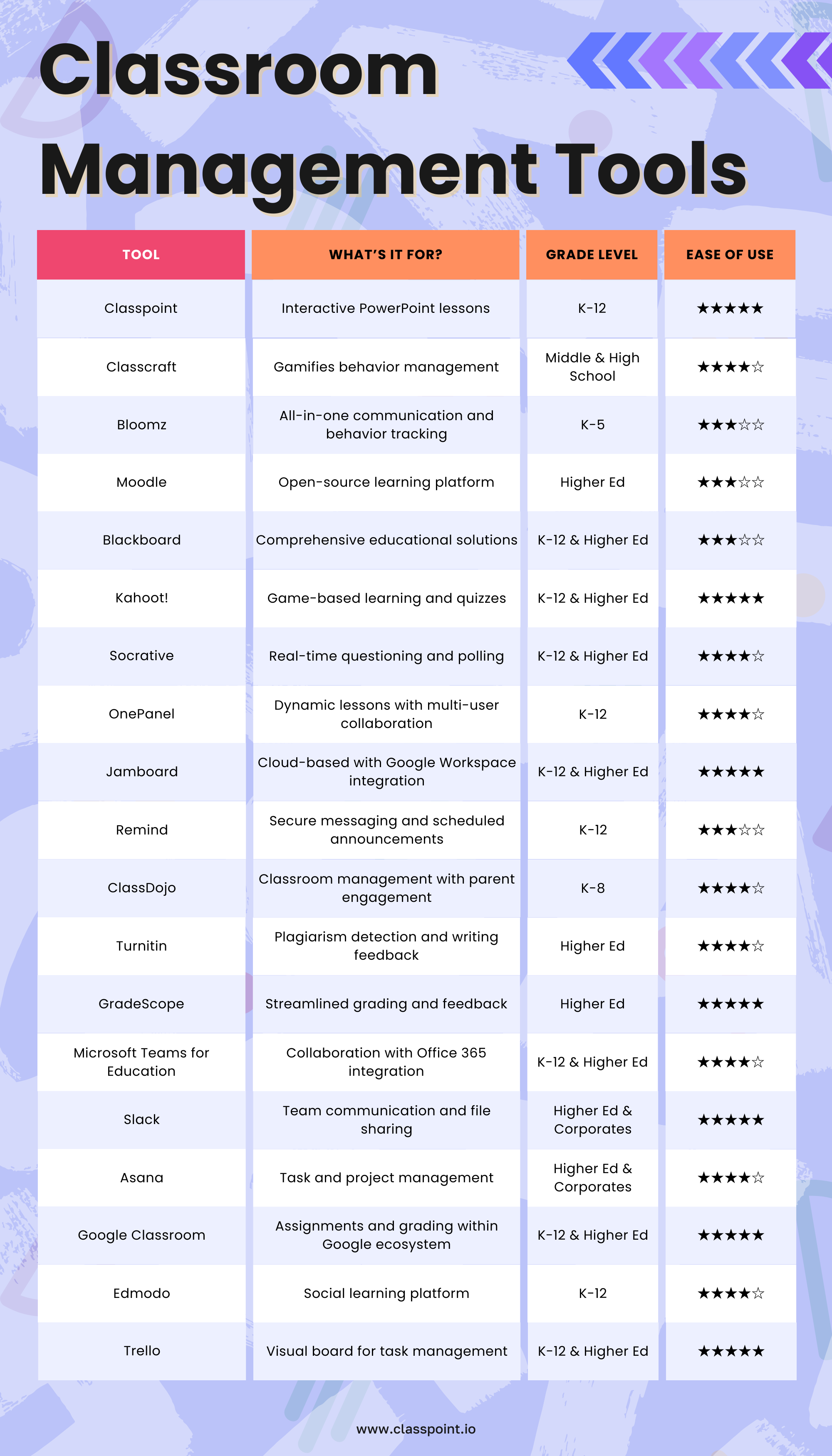 Don't miss out on actionable tips and recommendations to enhance your teaching. Keep reading!
19 Best Classroom Management Tools to Enhance Your Teaching Arsenal
---
Behavior Management Tools
Behavior management tools are more than just "discipline apps." These platforms help in establishing a positive classroom environment where both teachers and students can thrive.
In a world where a structured classroom leads to better student outcomes, having the right tools for behavior management in the classroom is a game-changer.
ClassPoint
Far from being a standard slide-maker, ClassPoint acts as a gamified teaching and presentation dynamo, turning your PowerPoint presentations into engaging, interactive adventures.
Key Features
Award Stars: Recognize student achievements and efforts with star awards.
Levels & Badges: Incentivize progress and mastery with various levels and badges that students can earn.
Leaderboard: Foster a bit of friendly competition by showcasing top performers.
My Class: Manage your student list effortlessly all in one place.
Name Picker: Call out names for tasks and run quick attendance checks.
Feedback and Analytics: Glean insights from student data to optimize future lessons.
Pros
Gamified Learning Experience: The award system, levels, and leaderboard make learning more interactive and fun.
Instant Feedback: Real-time data collection allows for immediate intervention or strategic planning.
One Platform, Multiple Features: Avoid the hassle of toggling between apps; ClassPoint brings everything into your PowerPoint.
User-friendly Design: Its intuitive interface ensures that educators can quickly get on board and maximize its potential.
Cons
PowerPoint Dependency: The tool is specifically designed for PowerPoint, which could be limiting for those not using this platform.
Classcraft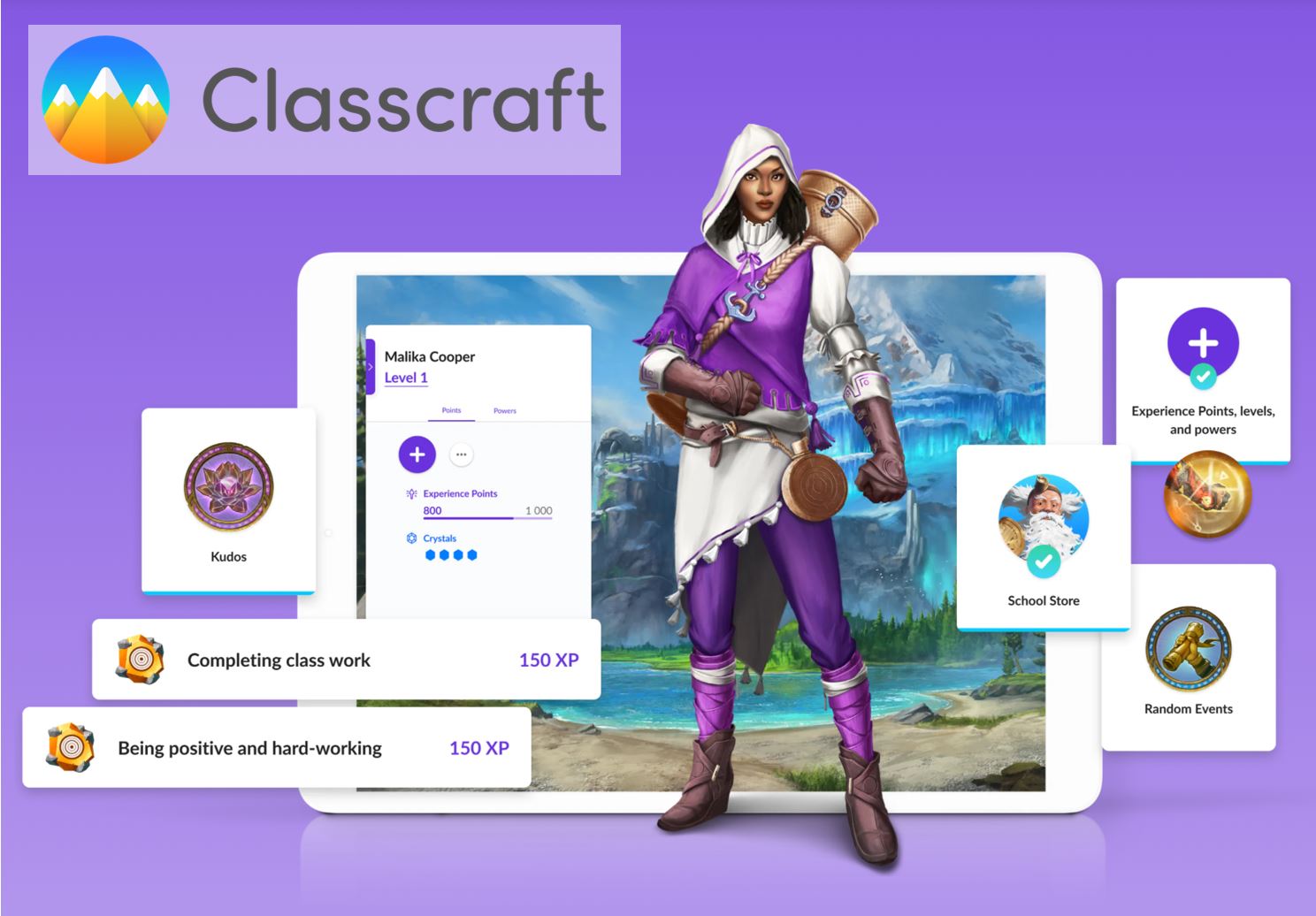 Classcraft transforms your classroom into a role-playing game, making behavior management an adventure.
Key Features
Gamification of Behavior: Earn points for positive behavior, lose for disruptive acts.
Class Rules: Customize rules to fit your classroom's unique needs.
Parent Portal: Keep parents in the loop with behavior reports.
Pros
Engaging for students, encourages participation
Customizable to fit individual classroom needs
Cons
Setup can be time-consuming
Requires consistent engagement for effectiveness
Who is it for? Suitable for teachers of grades 3-12 wanting to gamify classroom management.
Bloomz
Bloomz is your all-in-one communication and behavior management solution designed to improve parent-teacher-student relationships.
Key Features
Real-time Behavior Tracking: Instant notifications for teachers and parents.
Behavior Reports: Detailed insights for ongoing improvement.
Rewards System: Encourage good behavior with built-in rewards.
Pros
Streamlines communication with parents
Integrated rewards system motivates students
Cons
Multiple features may feel overwhelming at first
Free version has limited functionalities
Who is it for? Perfect for K-8 teachers aiming for an all-in-one communication and behavior management tool.
Learning Management Systems (LMS)
Learning Management Systems, often abbreviated as LMS, are the backbone of digital education. These platforms serve as a centralized hub for all learning activities, from curriculum planning to real-time assessments.
Moodle
Moodle is an open-source Learning Management System that's well-regarded for its flexibility and user-friendly interface.
Key Features
Course Customization: Easily adapt courses to fit individual learning needs.
Mobile Accessibility: Learning anytime, anywhere with mobile compatibility.
Robust Analytics: Track student engagement, grades, and course completions.
Pros
Highly customizable
Extensive range of plugins
Cons
Initial learning curve
Requires some tech-savviness for best use
Who is it for? Suitable for educators at all levels who desire a flexible, customizable LMS.
Blackboard
Blackboard is another high-performing LMS known for its scalable solutions, particularly suitable for larger educational institutions.
Key Features
Grading Interface: Streamlined assessment tools for quicker grading.
Collaboration Suites: Virtual classrooms and discussion boards for enhanced engagement.
Security Features: Strong data protection measures to keep information safe.
Pros
Seamless integration with other systems
Strong focus on analytics
Cons
Can be pricey for small institutions
Interface may feel a bit outdated
Who is it for? Best for higher-ed and large K-12 institutions needing robust and scalable solutions.
Classroom Response Systems
Classroom response systems are the secret sauce to adding a dash of interactivity and real-time assessment in your teaching recipe. These platforms allow you to gauge student understanding instantly, making lectures more engaging and informative.
Kahoot!
Kahoot! is a game-based learning platform used as educational technology in classrooms and other learning environments.
Key Features
Game-Based Quizzes: Turn assessments into fun, competitive games.
Real-time Feedback: Instantly see how students are performing.
Teacher Dashboard: Detailed analytics to track student engagement and understanding.
Pros
Highly engaging for students
Easy to set up and use
Cons
Limited question types
Can require stable internet connectivity
Who is it for? Ideal for K-12 teachers aiming to make learning interactive and fun.
Socrative
Socrative is another classroom response system that offers more traditional quiz formats with a real-time response mechanism.
Key Features
Multiple Quiz Formats: True/false, multiple choice, and short answer.
Instant Reports: Immediate insights for tailored instruction.
Exit Tickets: Quick end-of-class assessments to measure student comprehension.
Pros
Versatile question formats
Allows for pre-made quizzes
Cons
Less gamified, might be less engaging
Some features locked behind a paywall
Who is it for? Great for higher education and advanced high school courses needing versatile assessment tools.
Digital Whiteboards
Gone are the days of chalk and erasers. Digital whiteboards have revolutionized the way teachers present information, collaborate, and interact with students. These tech-savvy boards allow for dynamic lessons that engage students in a way traditional boards can't. Let's dive into some must-know tools in this space.
OnePanel
OnePanel is an emerging contender in the digital whiteboard space, designed to transform traditional classrooms into interactive learning environments.
Key Features
Annotate and Interact: Teachers can write, draw, and annotate directly on presentations.
Content Sharing: Easily share your screen with other devices in the classroom.
Multi-User Collaboration: Allows simultaneous input from multiple users.
Pros
User-friendly interface
Flexible sharing options
Cons
May require compatible hardware
Limited pre-made educational resources
Ready for an interactive upgrade? Give OnePanel a spin in your next lesson.
Jamboard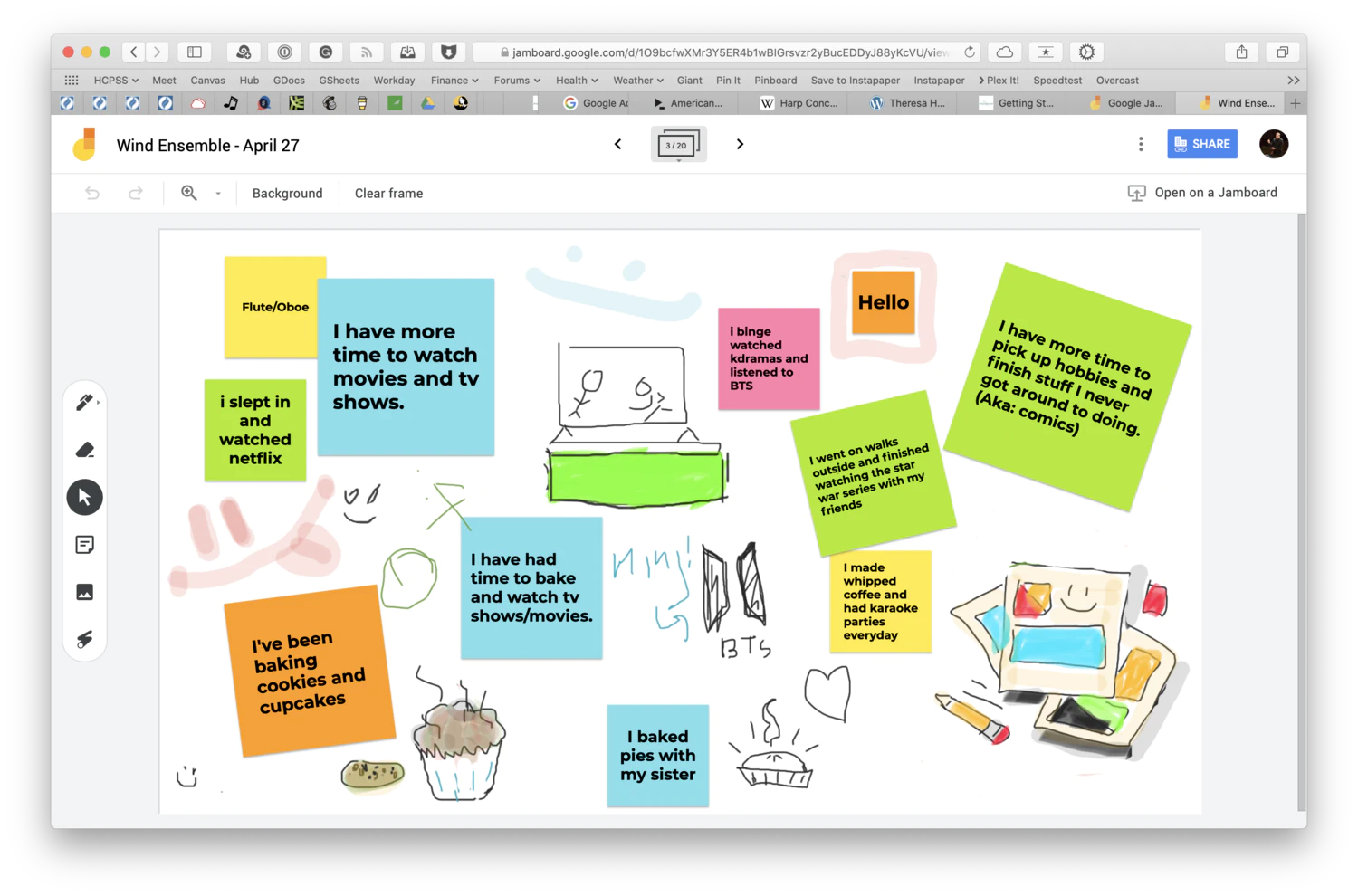 Brought to you by Google, Jamboard is a cloud-based digital whiteboard designed for collaboration in the Google app ecosystem.
Key Features
Cloud Storage: Easy access to all Google Drive files.
Real-time Collaboration: Multiple users can join from any device.
Handwriting and Shape Recognition: Turns scribbles into neat text or shapes.
Pros
Seamless integration with Google Workspace
Easily accessible from multiple devices
Cons
Limited built-in templates
Fewer educational resources compared to competitors
Who is it for? Great for educators already invested in the Google Workspace ecosystem, from K-12 to higher education.
Classroom Communication Tools
Effective communication is more than a skill; it's a necessity for any educational setting. Classroom communication tools are designed to bridge the gap between teachers, students, and even parents, making the flow of information as seamless as possible.
Remind
Remind is a communication platform specifically for education, offering secure messaging and announcements.
Key Features
Secure Messaging: Chat individually or in groups without sharing personal numbers.
Scheduled Announcements: Plan your notices ahead of time.
Document Sharing: Send files, assignments, and more within the app.
Pros
Easy to use with a straightforward interface
Free version available with core features
Great for holding retrospective meetings
Cons
Limited analytics for engagement tracking
File size limits for document sharing
Who is it for? Ideal for K-12 teachers who prioritize secure and straightforward communication.
ClassDojo
ClassDojo is not just a communication tool; it's a full-fledged classroom management platform with a strong focus on communication.
Key Features
Parent-Teacher Communication: Send updates and announcements to parents easily.
Student Portfolios: Showcase student work in a digital portfolio.
Class Story: A virtual bulletin board for classroom activities.
Pros
Excellent for parent-teacher engagement
Multi-language support for diverse classrooms
Cons
The plethora of features can be overwhelming
Some advanced features require a subscription
Who is it for? Best for K-12 teachers looking for extensive communication and classroom management features.
Assignment and Grading Tools
Assignment and grading tools are the unsung heroes of classroom management, effortlessly transforming the cumbersome process of evaluating students into a walk in the park.
Turnitin
Turnitin is a cloud-based service that checks for plagiarism and offers a grading tool for instructors.
Key Features
Plagiarism Detection: Identifies copied content within seconds.
Peer Review: Enables peer-to-peer assessment for collaborative learning.
Grading Rubrics: Customizable criteria for precise grading.
Pros
Robust plagiarism checker
Streamlines the grading process
Cons
Can be expensive
False positives in plagiarism detection
Who is it for? Perfect for high school and college teachers focused on academic integrity.
Gradescope
Gradescope allows educators to grade paper-based exams, quizzes, and homework, using an online interface.
Key Features
Auto-Grading: Reduces grading time with automated assessments.
Assignment Analytics: In-depth insights into class performance.
Code Grading: Special features for computer science assignments.
Pros
Time-saving auto-grading
Detailed analytics for improved teaching
Cons
Learning curve for setting up
Limited to paper-based assessments
Who is it for? Ideal for STEM educators at all levels, particularly those dealing with complex assignments.
Collaboration and Productivity Tools
When it comes to modern education, collaboration and productivity tools are nothing short of game-changers. They're designed to help teachers and students manage tasks, collaborate in real-time, and ultimately, make the learning process more efficient and engaging.
Microsoft Teams for Education
Microsoft Teams is a digital hub that brings conversations, content, and assignments together in one platform.
Key Features
Integrated Office 365 Suite: Seamless access to Word, PowerPoint, and Excel.
Breakout Rooms: Allows for small group discussions within a larger virtual class.
Assignment and Grading System: Easily distribute, collect, and grade assignments.
Pros
Robust security features
Extensive range of integrations
Cons
May have a learning curve for some
Requires Office 365 subscription for full benefits
Who is it for? Ideal for K-12 to higher-ed, especially those already using the Microsoft ecosystem.
Slack
Slack offers a chat-based collaboration platform that's more casual than email but still allows for structured conversations.
Key Features
Channels: Organized spaces for different subjects or projects.
Direct Messages: For quick, one-on-one communication.
File Sharing: Easily upload and share documents in real-time.
Pros
User-friendly interface
Real-time communication
Cons
Limited free version
Not designed specifically for educational use
Who is it for? Best suited for higher education and project-based learning environments.
Asana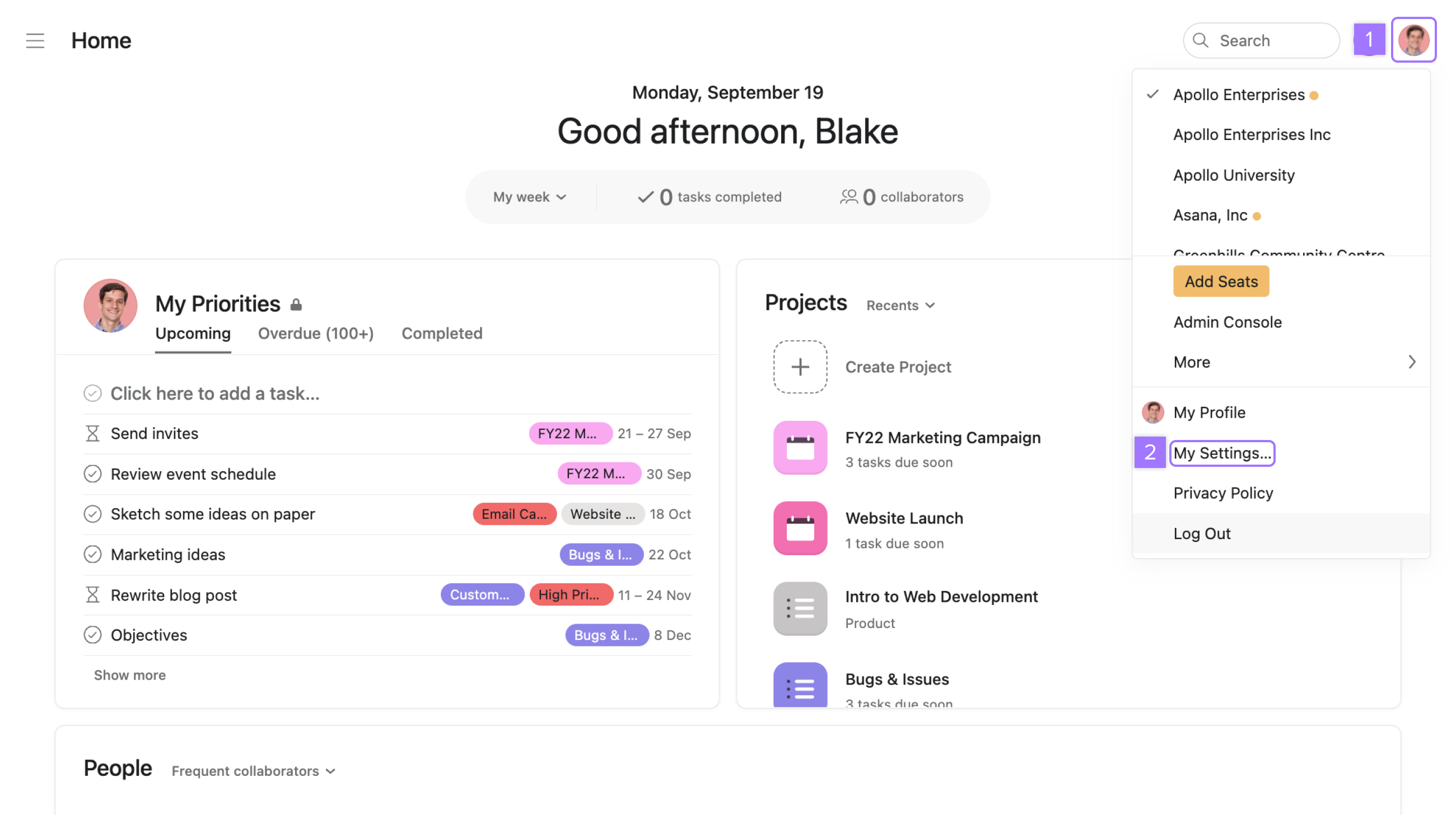 Asana is a project management tool that helps educators and students keep track of assignments and deadlines.
Key Features
Task Assignments: Assign and track tasks easily.
Deadline Tracker: Helps manage multiple deadlines efficiently.
Collaborative Spaces: Share resources and ideas in a communal space.
Pros
Visually intuitive
Highly customizable
Cons
Can be overwhelming for first-time users
Free version has limited capabilities
Who is it for? Excellent for high school and higher-ed where project management skills are part of the curriculum.
Classroom Organization Tools
When it comes to classroom organization, keeping track of assignments, deadlines, and resources can be overwhelming. That's where classroom organization tools come into play.
These digital solutions are designed to streamline various aspects of classroom management, making life easier for teachers and students alike.
Google Classroom
Google Classroom is a free organization tool that integrates seamlessly with Google Workspace, designed to create, distribute, and grade assignments.
Key Features
Assignment Management: Create and grade assignments digitally.
Class Feed: Real-time updates on class activities and deadlines.
Google Drive Integration: Store and share classroom resources.
Pros
Free to use
Seamless Google Workspace integration
Cons
Limited customization options
Fewer features compared to specialized tools
Who is it for? Perfect for K-12 and higher-ed teachers who are already using Google Workspace and seek a simple, integrated classroom management solution.
Edmodo
Edmodo is a comprehensive classroom organization platform that aims to connect teachers, students, and parents.
Key Features
Learning Management: Plan lessons, track grades, and manage curriculum.
Parent Communication: Real-time alerts and academic updates.
Virtual Classrooms: Conduct online lessons and discussions.
Pros
Robust feature set
Parent-teacher-student communication
Cons
Steeper learning curve
Some features locked behind a paywall
Who is it for? Ideal for middle school and high school teachers looking for an all-encompassing tool that includes parent communication.
Trello
Trello uses a card-based system to help organize projects, assignments, and more in a visually engaging manner.
Key Features
Visual Boards: Create boards for individual projects or subjects.
Due Dates and Checklists: Manage deadlines and tasks.
Collaboration: Invite students and teachers to collaborate on boards.
Pros
Highly visual and intuitive
Extremely customizable
Cons
Limited native educational features
Can become cluttered with complex projects
Who is it for? Excellent for project-based learning and collaborative activities, suited for high school and higher education settings.
---
Best Practices for Using Classroom Management Tools
If you're venturing into the world of digital classroom management tools, you're making a step in the right direction. However, having the tool alone isn't a magic bullet; you need to know how to wield it effectively. So, here's your quick guide to best practices for using classroom management tools.
Start with Training and Onboarding
Before diving in, invest time in training. Some platforms offer excellent tutorial videos and documentation to get you started.
Key Tip: Don't skip the tutorial or user guide; the 20 minutes you spend there could save you hours later on.
Regularly Update and Clean Your Platform
As the school year progresses, your platform can get cluttered. Regular maintenance is crucial to ensure smooth operations.
Key Tip: Set a reminder to clean your platform bi-weekly, archiving outdated materials and assignments.
Leverage Analytics and Reporting Features
Many classroom management tools offer analytics that can provide insights into student performance and engagement.
Key Tip: Use analytics to adjust your teaching strategies in real-time, not just at the end of the term.
Consistent Communication is Key
Choose a tool that streamlines communication between you, your students, and even parents. Clear, consistent communication builds a strong learning environment.
Key Tip: Use notifications and announcements features to keep everyone in the loop.
Data Privacy and Security
Last but not least, make sure you're compliant with data privacy laws like FERPA or GDPR, depending on your location.
Key Tip: Regularly update passwords and review user permissions to maintain a secure environment.
---
Classroom Management Strategies
Classroom management is more than just keeping a room of students quiet; it's about creating an environment where learning can flourish.
As the digital landscape of education evolves, so should your classroom management strategies. Let's delve deeper into strategies that can help you make the most of classroom management tools.
Setting Clear Expectations
At the beginning of the school year or even a new module, set the tone. Clear expectations provide a roadmap for both you and your students.
Use tools like ClassPoint to introduce rules through an interactive presentation.
Follow up with a quiz or poll to ensure comprehension.
According to a study by the American Psychological Association, clear guidelines and expectations positively impact student outcomes.
Active Monitoring
Merely setting rules isn't enough; you need to actively enforce them.
Real-time Feedback: More Than Just Grading
Real-time feedback encourages immediate corrective action.
A Harvard study shows that real-time assessment improves student engagement and understanding.
Teacher-Recommended Techniques for Maximizing Classroom Management Tools
Even with the best classroom management tools, your classroom management strategies play a critical role. Here are some gems from educators:
Call and Response: A classic but effective way to regain focus. Use a simple phrase and have the students reply. This not only grabs attention but also creates a moment of unity.
The Stoplight System: Use ClassPoint to display a virtual stoplight for behavior management and conflict resolution. Green means all is well, yellow indicates caution, and red signals that immediate change is needed.
Combining Traditional Techniques and Classroom Management Software
Think of your strategies as the bread and butter, and classroom management tools as the delicious filling. Combining traditional techniques with digital tools like ClassPoint creates a sandwich of effective classroom management that's both fulfilling and progressive.
Ready to Supercharge Your Teaching?
The journey to an organized and engaging classroom begins with the right set of tools. For a start, why not give ClassPoint a try for free? Experience how immediate feedback and interactive quizzes can redefine your teaching methods.
About Mikel Resaba
Mikel Resaba is a seasoned content strategist and writer specializing in EdTech. With over a decade of experience, Mikel has collaborated with startups and established companies alike to enhance digital learning experiences. Passionate about the transformative power of education technology, his writing offers valuable insights into effective e-learning practices, emerging trends, and the impact of digital tools on pedagogy. Mikel's work serves as a bridge between educators and technologists, aiming to foster environments where students and teachers can thrive.