School's in, but the fun doesn't have to be out! As a new semester approaches, you may be scratching your head to think of novel and fun icebreakers for the first day of school. Good news is we are here to help!
Students can typically experience a myriad of emotions such as excitement, apprehension or anxiety, days before school starts. Well, haven't we been through that too? For some, feelings of dread can be real especially when students are about to start lessons in a new school or class.
The lack of familiarity can be daunting to many. Thus, helping students to manage these feelings, find commonalities with other classmates, and create opportunities for them to get to know one another is the first step for them to build friendships and foster familiarity.
These can be achieved through exciting icebreakers! You and your students probably already know the typical ones such as hobbies, favourites, or pets. This blog will inspire you with a few awesome and thought-provoking ClassPoint-enabled icebreakers which could enliven the atmosphere of any class.
Icebreaker 1 – Time Travel
If you could go back in time, which period would you go to?
With ClassPoint's short answer function, an icebreaker like this helps to uncover every student's interest or people they may be curious about or admire. You can be really creative with this activity. For instance, capture their imagination by time-travelling forward, ie, looking into the future, which period/year would they like to go to? Further, the discussion by getting students to share a reason for their choice can allow a deeper understanding of one another.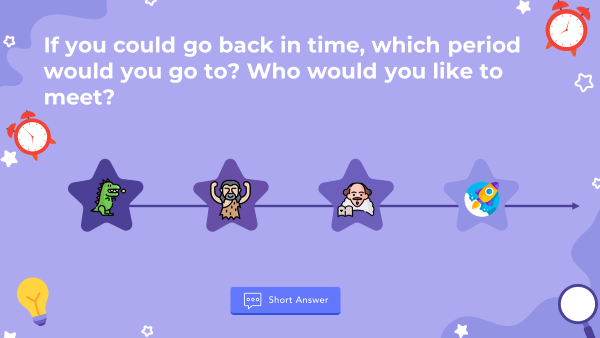 Icebreaker 2 – What Makes You…?
Snap a picture of an item that makes you happy.
This is a superb ice-breaker, especially apt if you want to incorporate physical movements. Rather than having students merely respond verbally to these questions, encourage movements by getting students to gather those items together and submit a picture. If this is not enough, up the tempo by turning it into a competition…just sit back, relax and observe your students running around their house, classroom or the school compound scrambling for these items! ?
That's not the end of the thrill. After students submit their responses through ClassPoint's image upload function, have them guess one another's image. Ie. which of those items make someone happy, sad and irritated.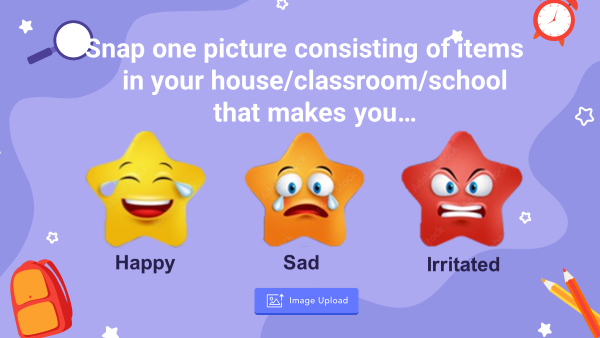 Icebreaker 3 – Would You Rather?
Would you rather be Batman or Ironman?
With ClassPoint's multiple choice question function, finding out students' favourites, hobbies, priorities in a novel way could not be easier.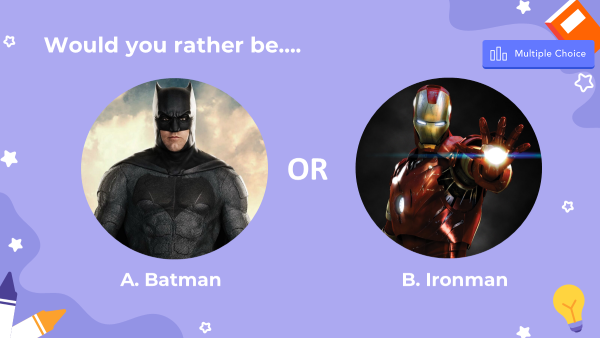 In fact, would you rather questions could even be used as an exit ticket! For instance, "would you rather be helium, oxygen or carbon dioxide?" Students' choices will be determined by their knowledge and understanding of each of these gases. Hence the explanations of their choices can help you determine the accuracy and depth of their understanding. Isn't that cool?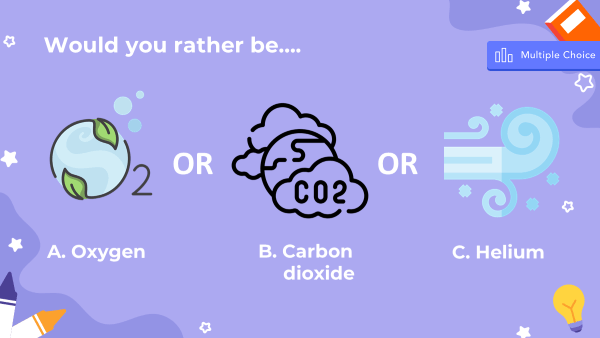 Conclusion
Engaging and fun back to school ice-breakers like these create a platform for students to build rapport with one another and help foster a positive classroom environment. These create the necessary conditions for students to thrive, support, and collaborate with one another in class.
Try out these icebreakers in class and share which is your favourite!
For more back to school icebreaker activities, download the activity slides through the button below.
About Vanessa Tsang
I'm an educator and trainer who's very passionate about sharing different and fun ways to engage learners. I've been interested in creative teaching methods since I was a kid…my favorite movie and inspiration came from Dead Poets Society!