With ClassPoint, you have the ability to add blank whiteboard slides immediately into your presentation and annotate on them with customized pens. These whiteboard backgrounds can be customized to fit your needs so that you can continue discussion with your students with little interruption.
Adding in whiteboard slides is useful in both the physical and virtual classroom. In a face-to-face class, you do not have to leave your PowerPoint and open another app, or walk away to a whiteboard to go into deeper detail. In the virtual classroom, you can annotate on the whiteboard slides while your students can see when sharing your screen with them, just as if you were in a physical classroom.
ClassPoint gives you the flexibility to insert a black whiteboard slide or a preset template into your presentation whenever you need. We have 4 different types of whiteboard backgrounds listed below that were submitted by our users. Check them out below, then download the sample file at the bottom of the page to begin using them for yourself!
Type 1: Sports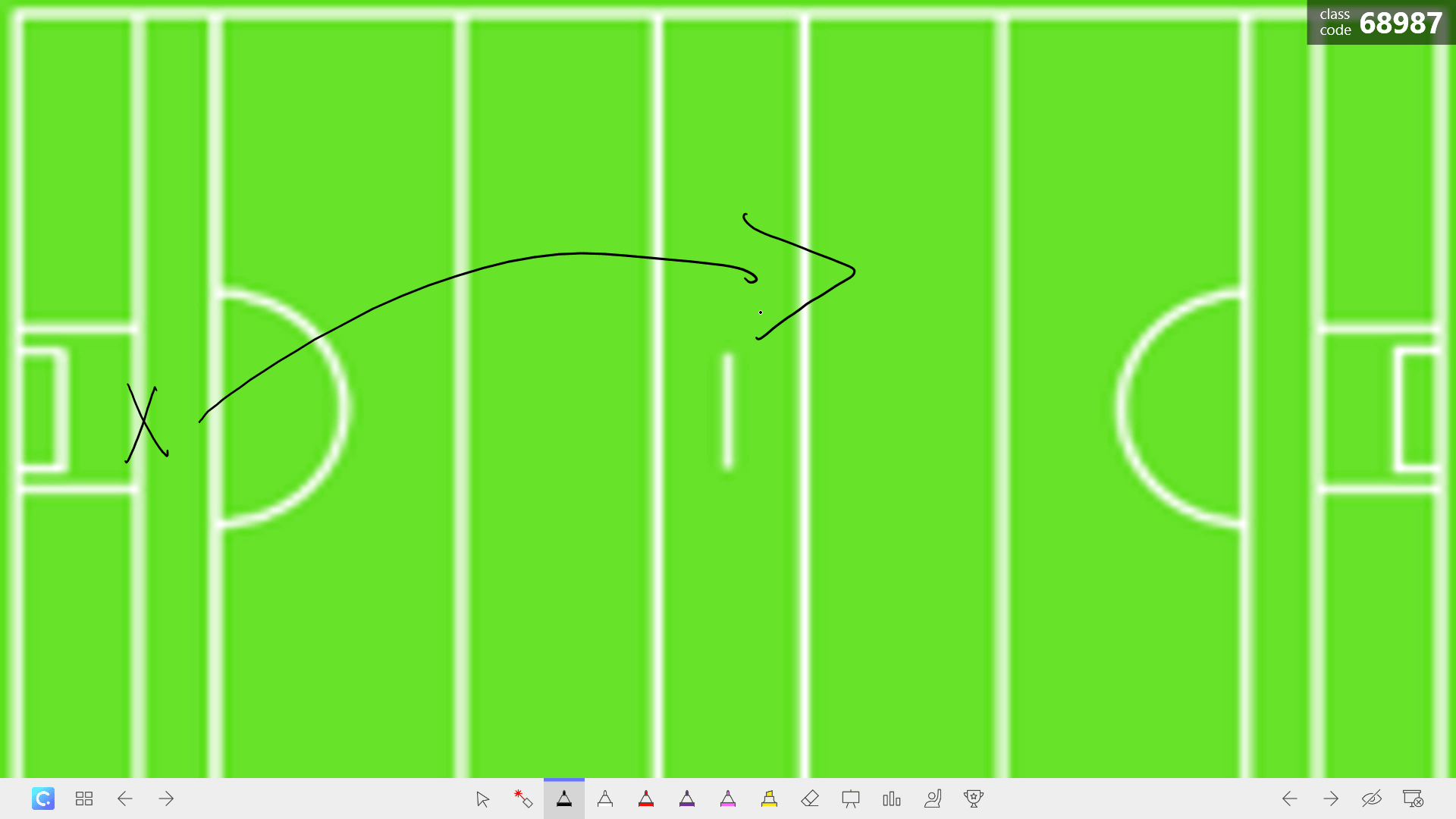 ClassPoint can be used for any subject. One of our users uses ClassPoint in his sports demonstrations and shared with us the whiteboard backgrounds that he uses.
His example is a GAA pitch. This way he can insert the pitch at any moment to add more detail or explain plays. Being able to annotate right on screen with an unlimited amount of slides to add allows him to explain plays easily and save a record of them without having to erase and start over.
Type 2: Graphs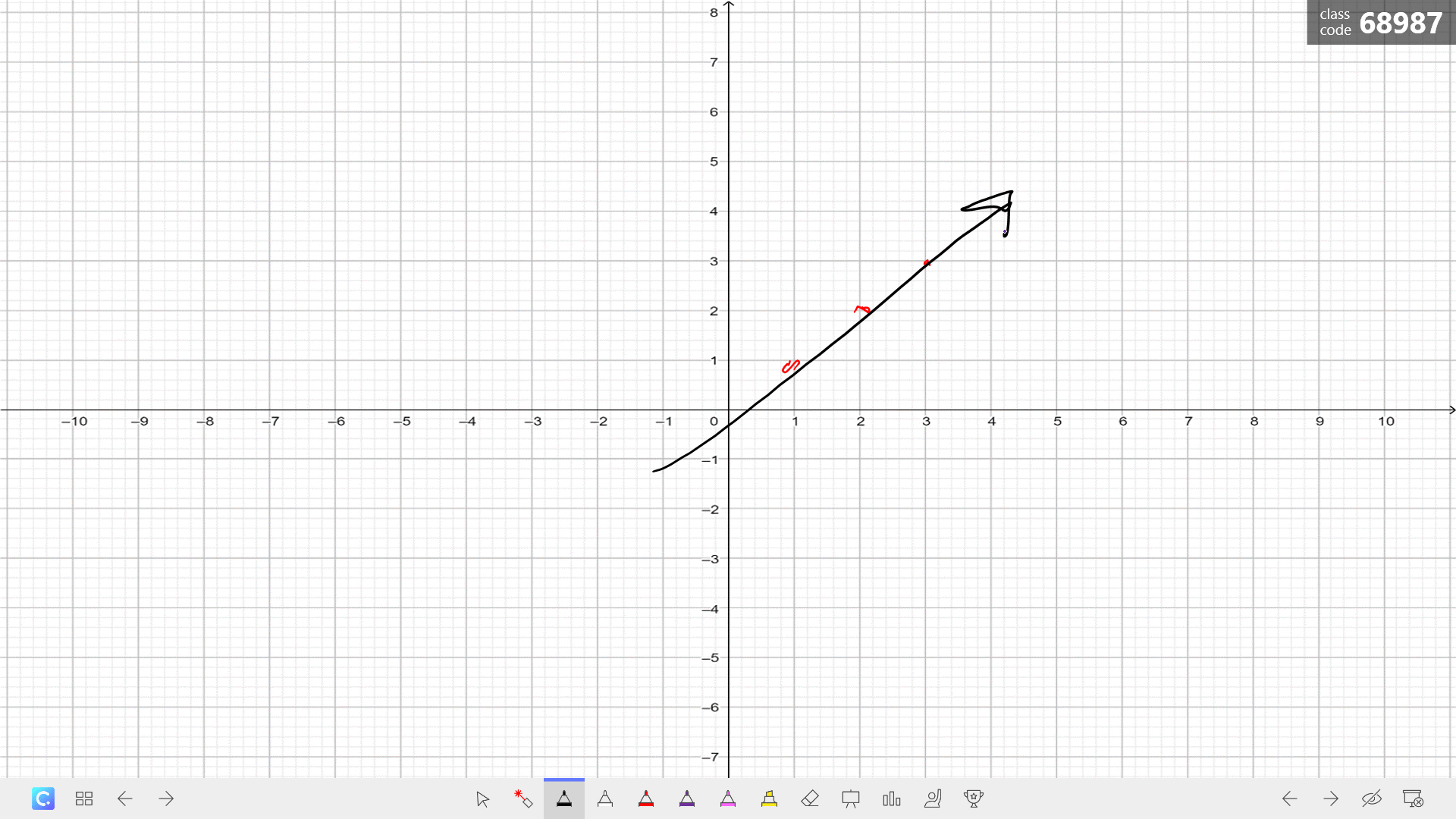 A very common usage of the whiteboard backgrounds is setting a background for graph paper. This can be used not only for math classes, but also social studies, science, and many other subjects as well!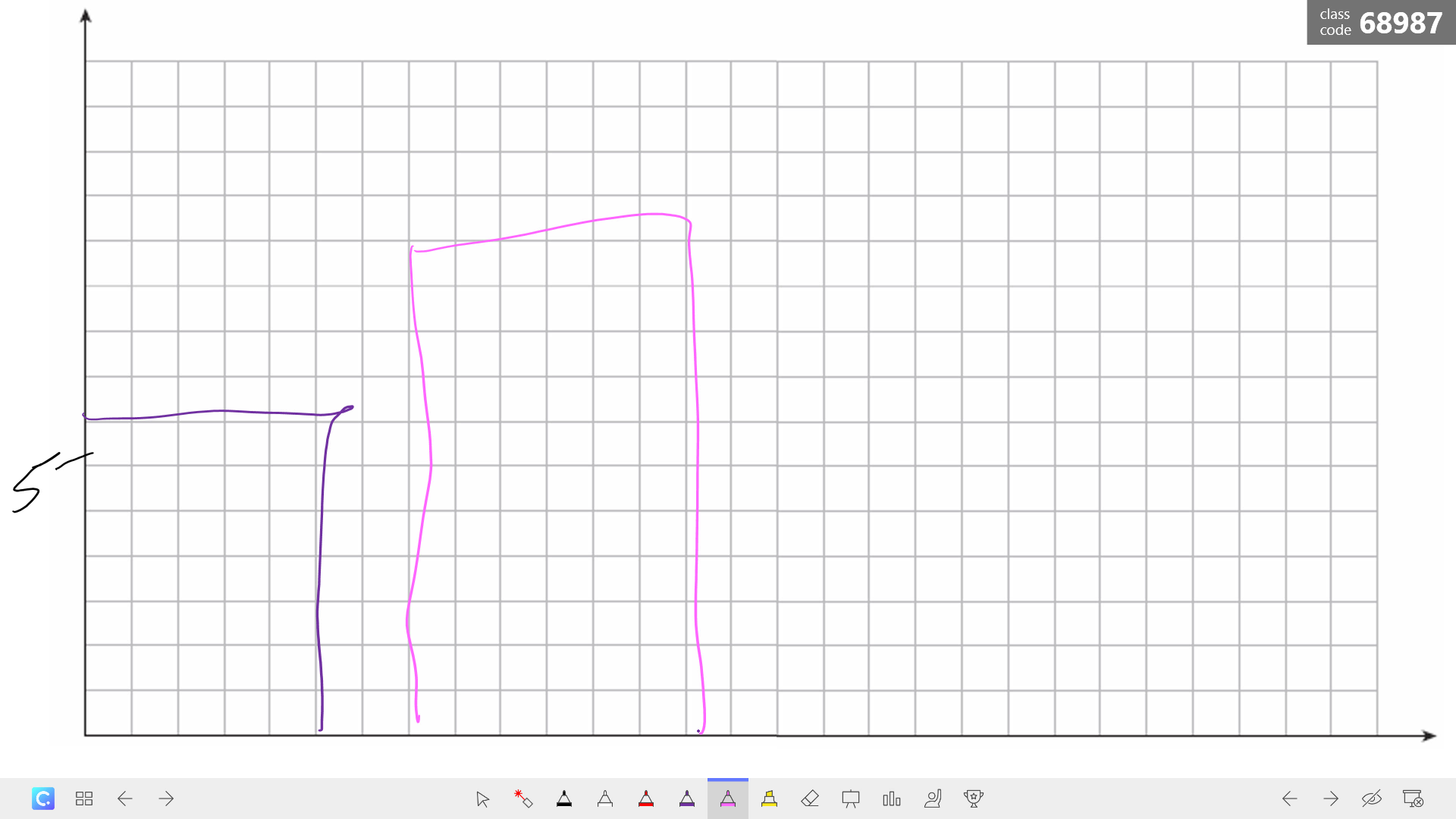 You can have a four quadrant graph with integers on it, set only one quadrant, or have no quadrants, just plain graph paper so that you can make the axis where you want later. You can use this to plot data points in a variety of ways (bar graphs, line graphs, or scatter plots) or solve equations.
Type 3: Charts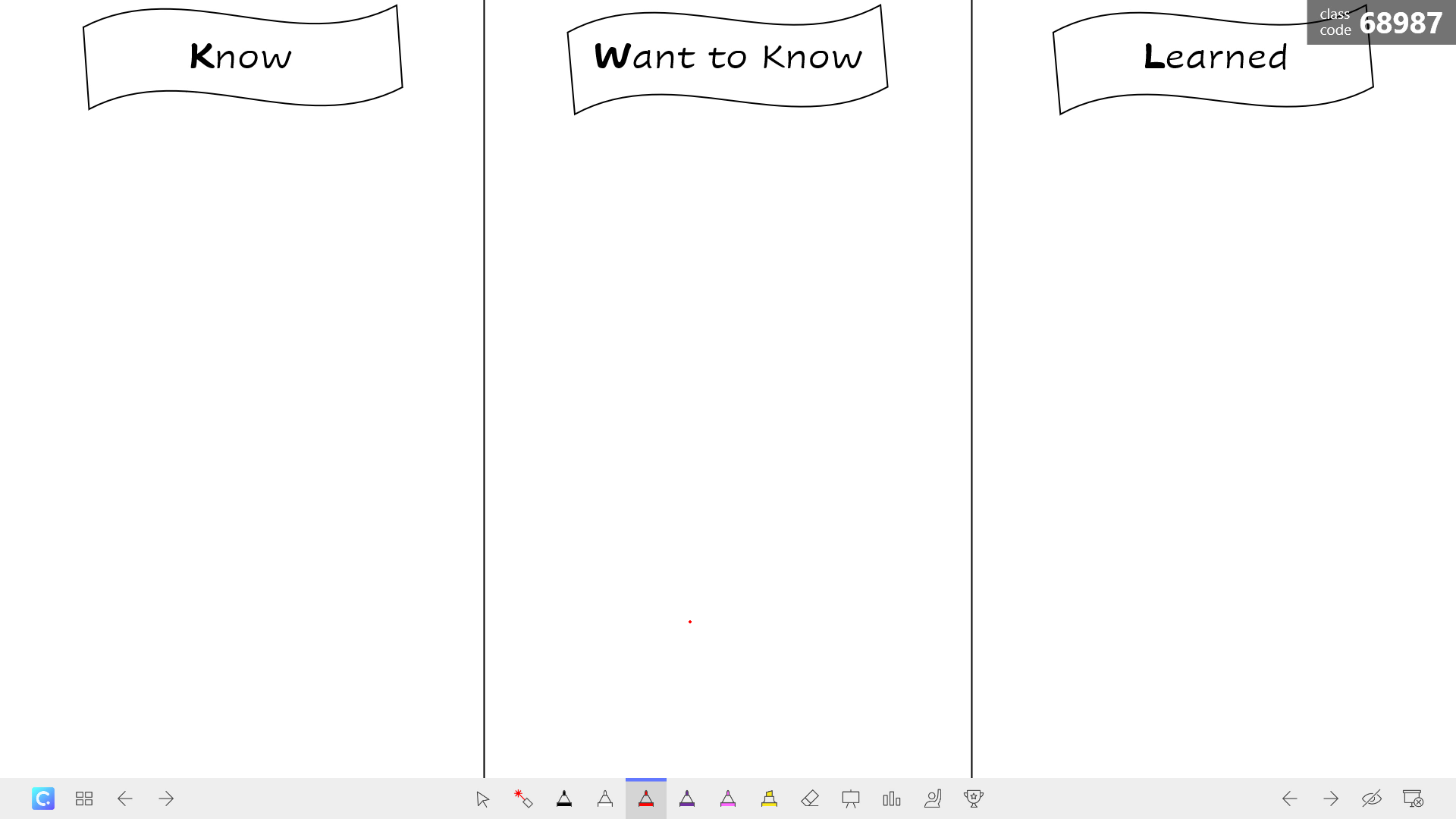 This type of whiteboard background covers a lot of ground. There are so many charts that could be useful in your classroom for subjects like social studies, science, or reading comprehension.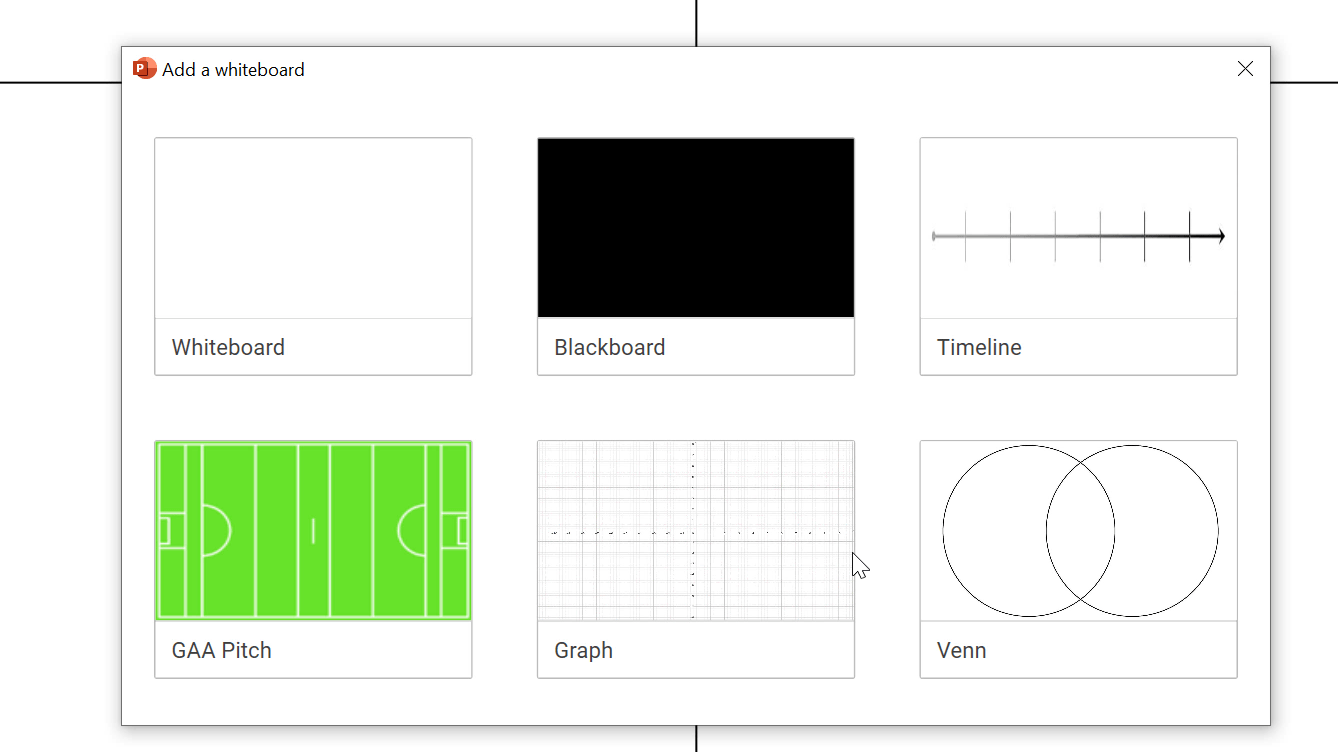 Some of the ones that we have included here are Venn diagrams, a timeline, a 2 columned chart for a pro-con list or comparison discussion, or a KWL chart. A KWL chart gives you the opportunity to add and organize material for any curriculum and can also be used to check students' understanding before or after a lesson.
All of these charts are designed to help you teach your students or start a discussion in a different way. You can keep your students engaged while you are all coming up with ideas and items to add to the charts.
Type 4: Fun Backgrounds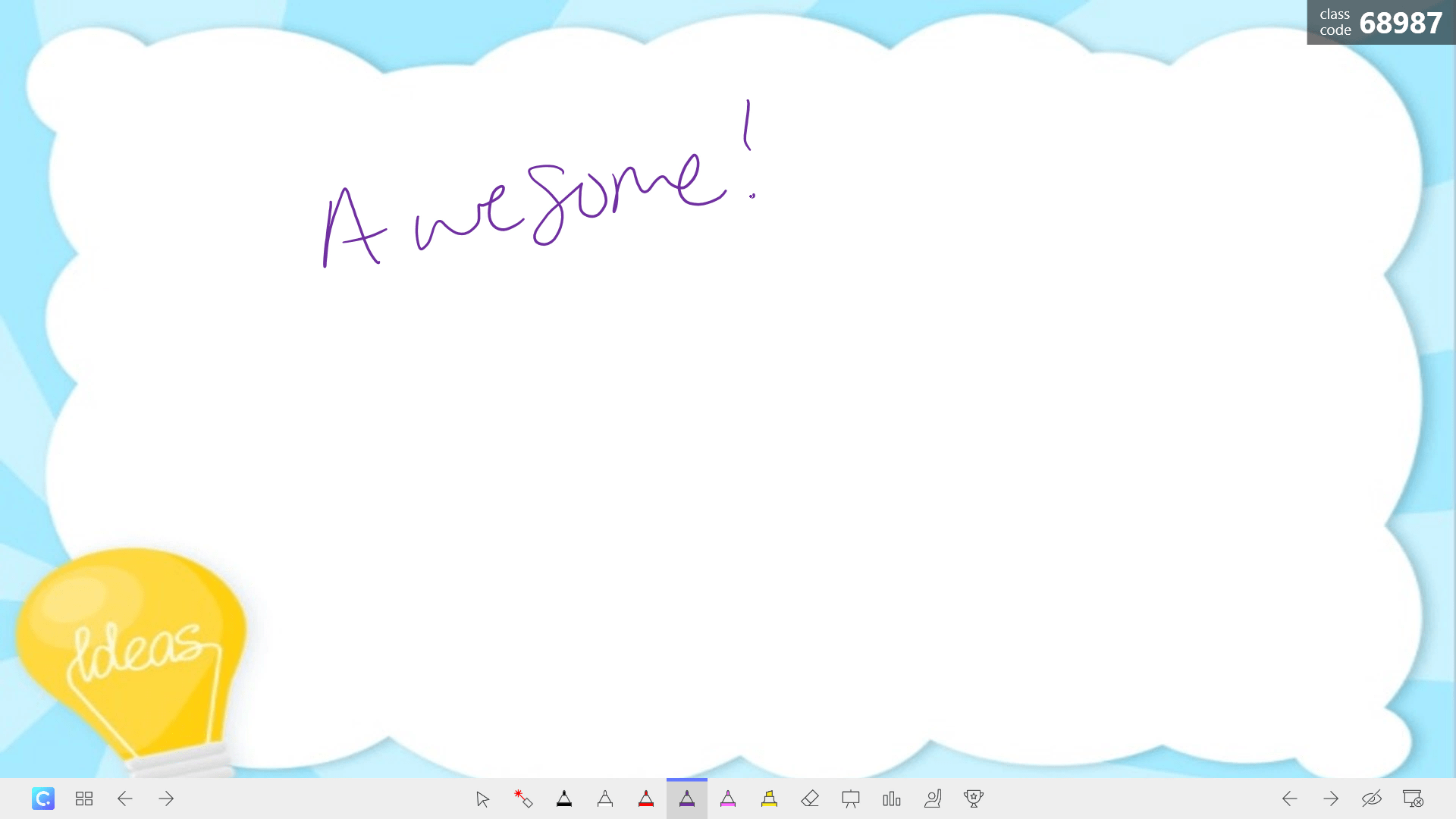 Instead of just having a plain whiteboard background when adding a whiteboard slide to continue your discussion, one of our users from Indonesia likes to add a bit of color to their whiteboard slides. These fun backgrounds liven up your presentation by adding a bit of color to your lesson. For more ideas on creating your own custom Whiteboard background to use, check out Canva's Whiteboard designs and templates!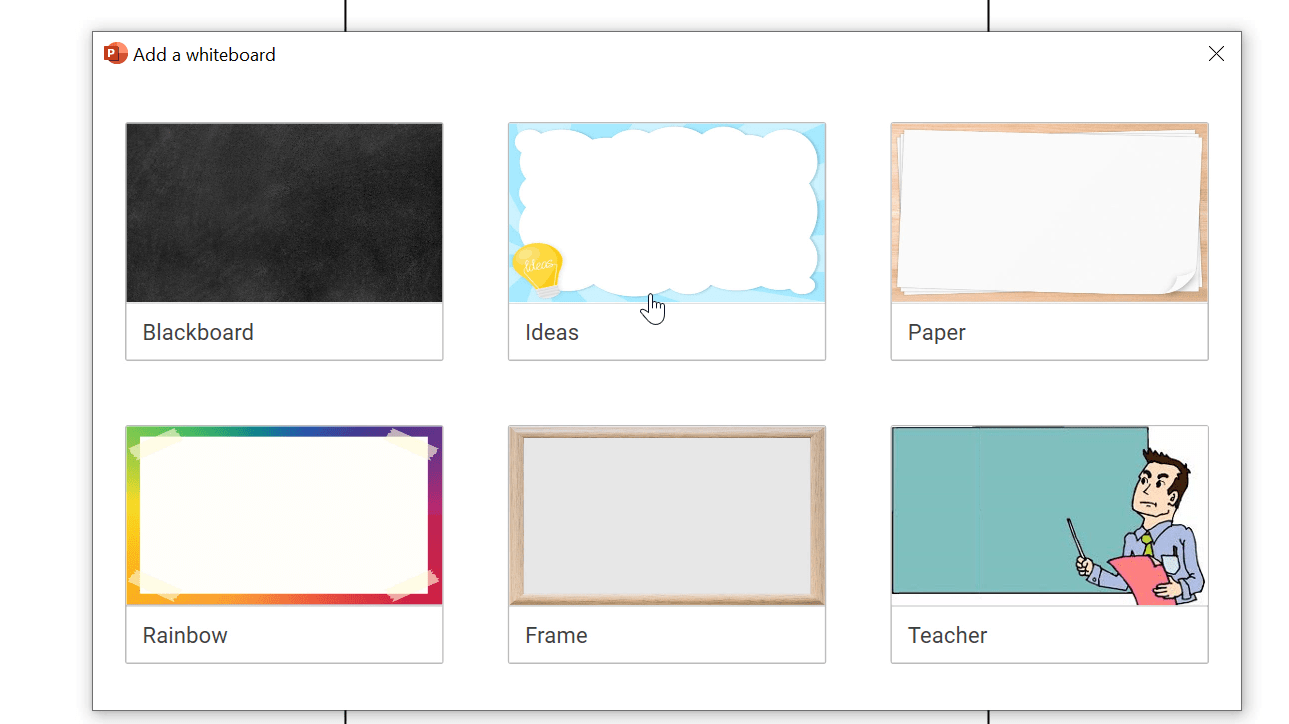 These backgrounds have a lot of blank space so that you can continue to add information along with their fun border. Both teachers and students can appreciate this way to add some fun to your presentation.
How to set my own customized whiteboard backgrounds in PowerPoint with ClassPoint?
There are two ways to set your own whiteboard backgrounds. In the ClassPoint ribbon, first, click on the Whiteboard Backgrounds icon. From there, you see that you can customize up to 6 different backgrounds. Click on the three dots next to any of the backgrounds and choose to use an image from your desktop that you have previously saved, or use the current slide to set a slide in your presentation as a background.
If you want to use any of the backgrounds mentioned above, download the sample file below these questions. From there you can open the file, click the slide you want to use, then when you open the Whiteboard Backgrounds, choose to use the current slide.
Are there other tutorials on using whiteboards in PowerPoint?
We have a wonderful post that includes a video tutorial on using ClassPoint's whiteboard feature. You can read through it here to learn more!
How do I download ClassPoint?
To begin using ClassPoint, click the Download Now button in the top right corner of this page! For more information read our installation guide.
How do I download the sample file?
You can download the sample file by clicking the Download Sample File button below these questions!
Do whiteboard backgrounds change depending on the file I have open?
Your whiteboard backgrounds are tied to your personal ClassPoint profile. No matter which PowerPoint file you open, your previously saved backgrounds will be there.
About Sara Wanasek
Sara Wanasek is a PowerPoint expert with a deep understanding of education technology tools. She has been writing for ClassPoint for over 3 years, sharing her knowledge and insights in educational technology and PowerPoint to teachers. Her passion extends beyond writing, as she also shares innovative ideas and practical presentation tips on ClassPoint's YouTube channel. If you are looking for innovative ideas and practical tips to elevate your presentations as well as the latest trends in educational technology, be sure to check out it out for a wealth of insightful content.