Keeping students engaged, analyzing each students' understanding of the concept, and collecting feedback are all important elements to any lesson, but are not always easy to manage.
Live polling during your presentation is an effective way to solve this challenge. And, when you are able to run live polls right inside your PowerPoint presentation, it saves you time from having to switch between multiple apps or browsers.
You can easily do this with the help of ClassPoint. An interactive teaching add-in for PowerPoint, ClassPoint allows you to efficiently make your lesson more engaging and solicit live student responses.
Benefits of Live Polling
Engage your students with live questions
Learn about your students by asking their opinions or information about them
Open the floor for a class discussion
Improve your lesson by gathering student feedback
Understand your students grasp on current concept
Give each student the ability to participate and allow each voice to be heard
Polling your students during class can be beneficial in many ways for all student levels and can be useful for a multitude of classroom activities. Follow along below to learn more.
Live Polling with ClassPoint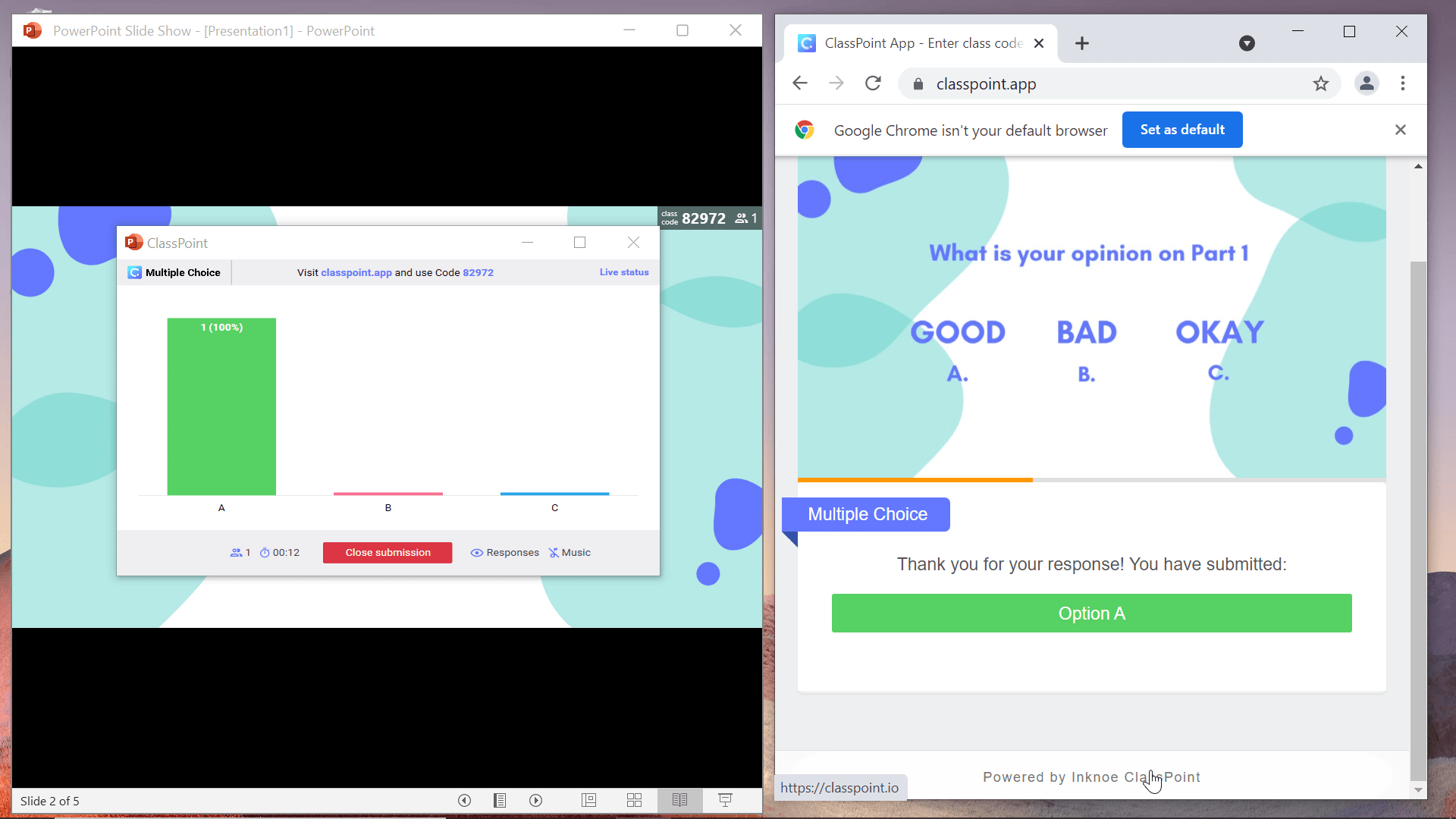 Whether you plan to poll your students while lesson planning, or if a question, example, or discussion arises calling for a quick poll during your presentation, it can be done with ClassPoint.
ClassPoint is a student response system that utilizes a live class code attached to your PowerPoint presentation that allows students to answer your live poll using any device, such as their phone that they already have, and any browser to submit their feedback.
It is an easy way to get each student involved instantly and receive student submissions.
Setting Up a Poll in your Presentation Before Class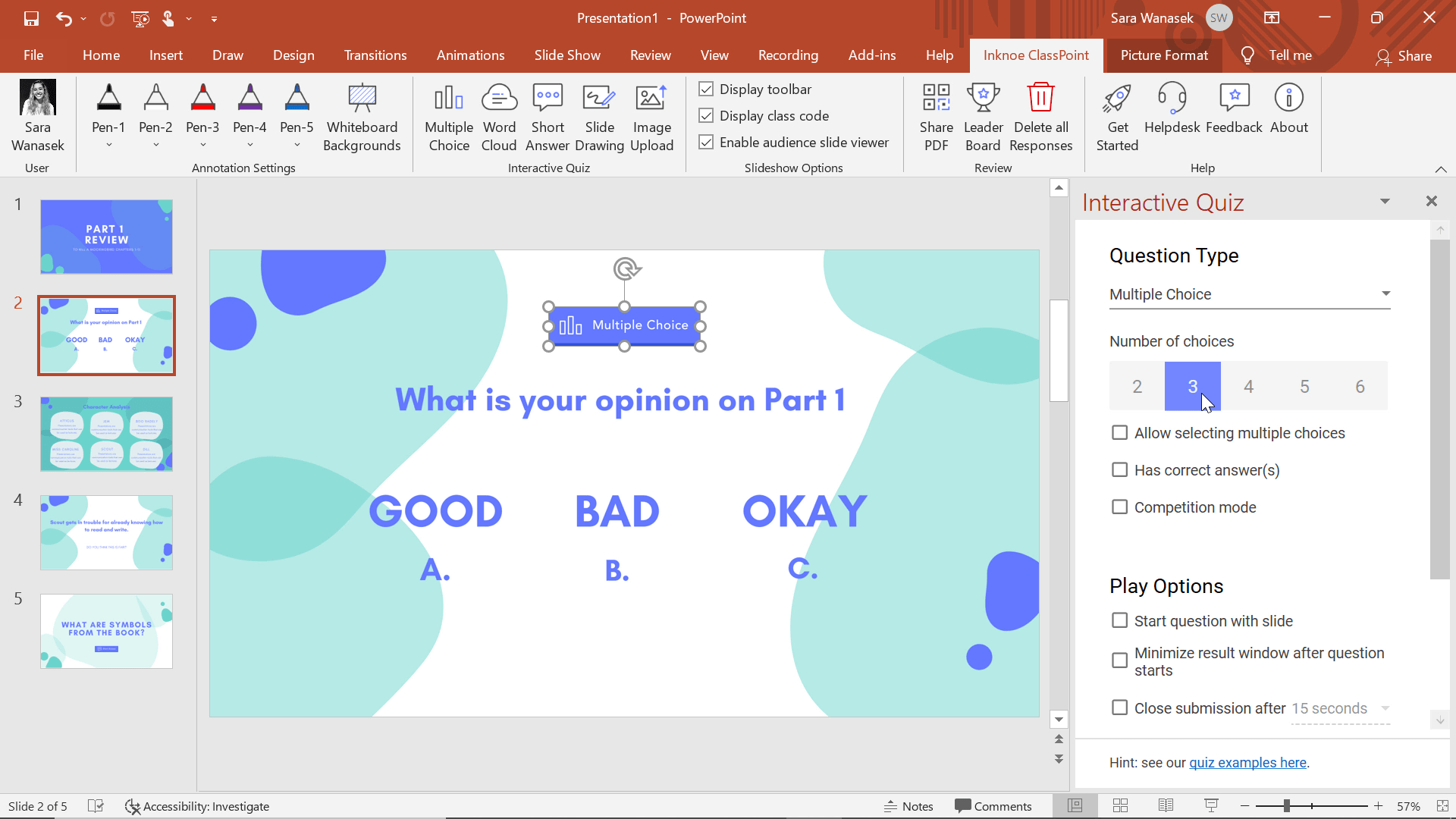 When you are planning your lesson and creating your PowerPoint, you can add an interactive Multiple Choice button to any slide. The slide should have your question and options for the students, then, you only need to add the ClassPoint question to make it interactive.
If you want to use live polling to get open feedback or opinions from your students, we suggest not setting a correct answer. This way you can use the questions to only gather your students' honest opinions, no right or wrong answer.
If you are interested in including quiz questions for more of an assessment, you can set one or multiple correct answers from the side question panel of ClassPoint. And, if you really want to add intensity, or rather, a bit of fun to your class, you can use ClassPoint's Competition Mode, to create a quiz game right in your PowerPoint.
Live Polling Students During Class with Quick Poll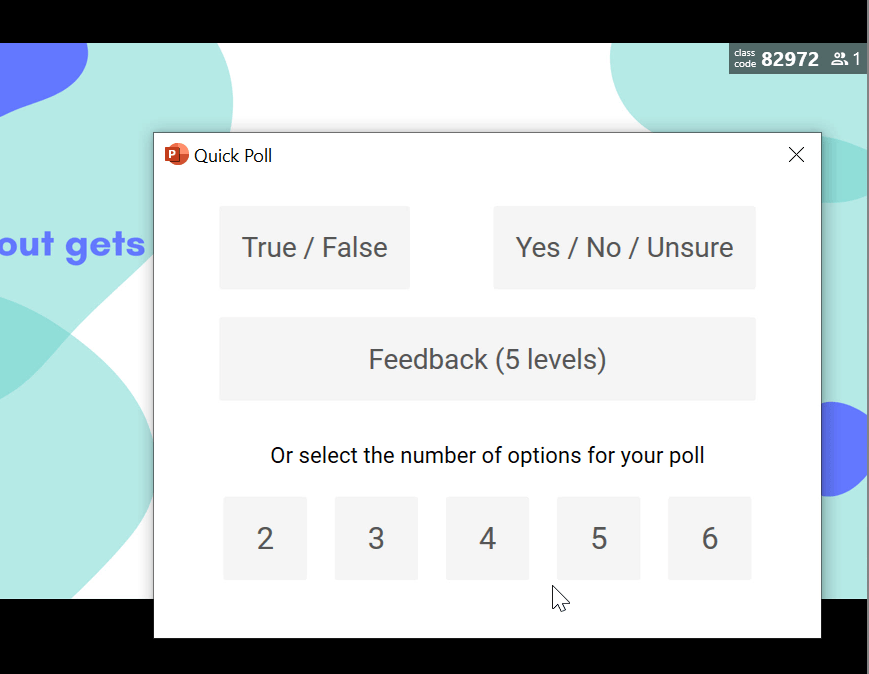 As class can sometimes be unpredictable, questions, concerns, or student examples often spark questions you may want to ask your students. Whether you want to see who understands and who doesn't or ask your students an unplanned opinion, ClassPoint is built to offer dynamic and easy live poll questions to interact with your class. During your presentation, you have the option to use the Quick Poll feature.
Quick poll, found on the ClassPoint toolbar, comes with some preset templates to allow you to instantly poll your students. You can ask your students, Yes or No questions, True or False questions, or ask for their Feedback on a 5 scale agree-disagree. You can also ask them a multiple-choice poll by selecting the number of options you want to provide your students with.
With this feature, you never have to worry about not being able to gather your students' ideas, opinions, or feedback. When you click to start the poll, the options you choose will be sent to students' devices where they can provide their instant feedback.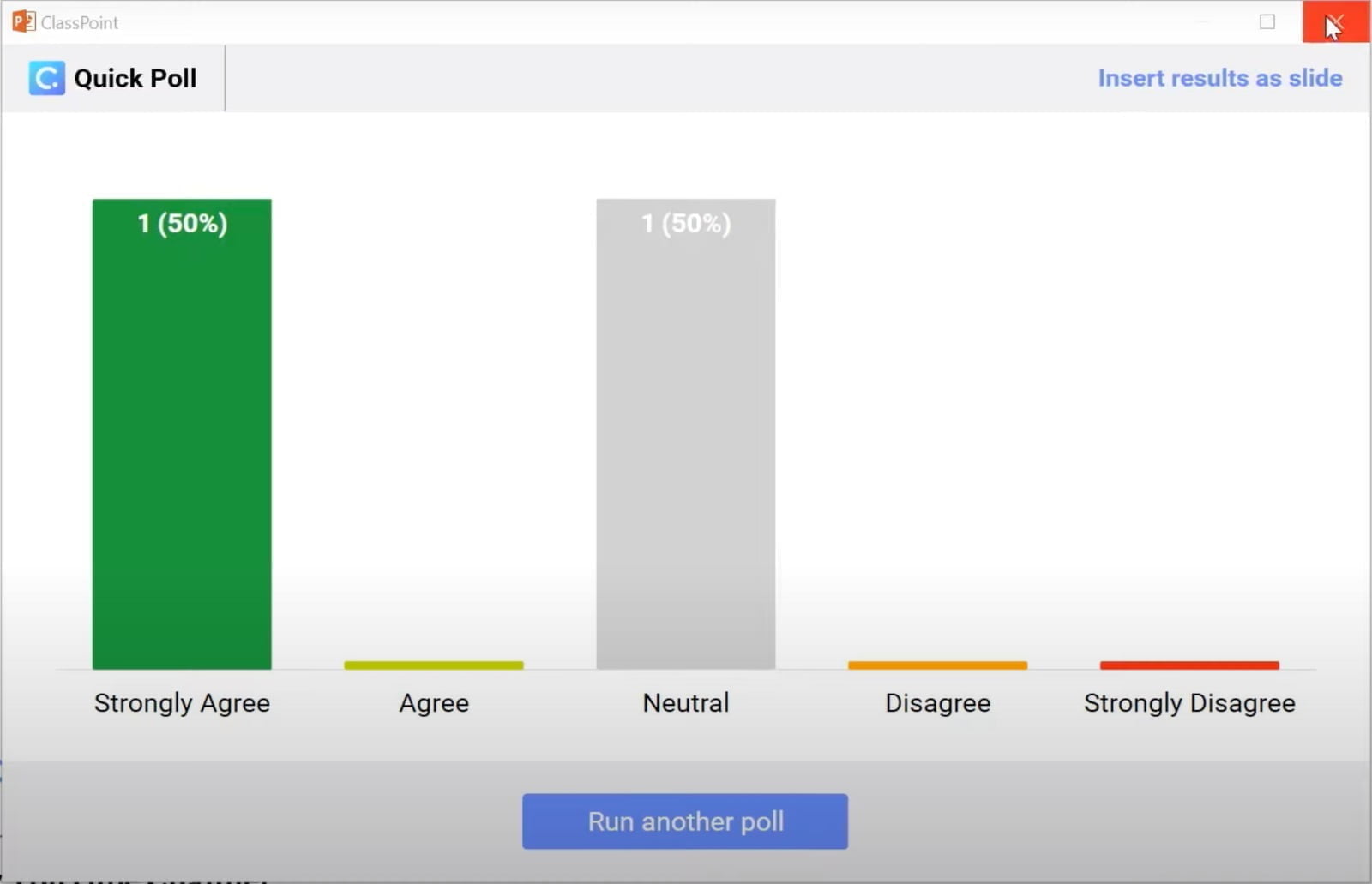 Additional ways to Live Poll Students
Besides Multiple Choice questions, ClassPoint has additional question types, like Word Cloud or Short Answer, that you can use to gather open-ended responses. This can provide you with unguided feedback, opinions, and information about your participating students.
These questions can additionally help start discussions and show examples of the material with students' submissions. These questions types guide students to summarize in one word or in one sentence what they learned about the topic, chapter, subject, etc.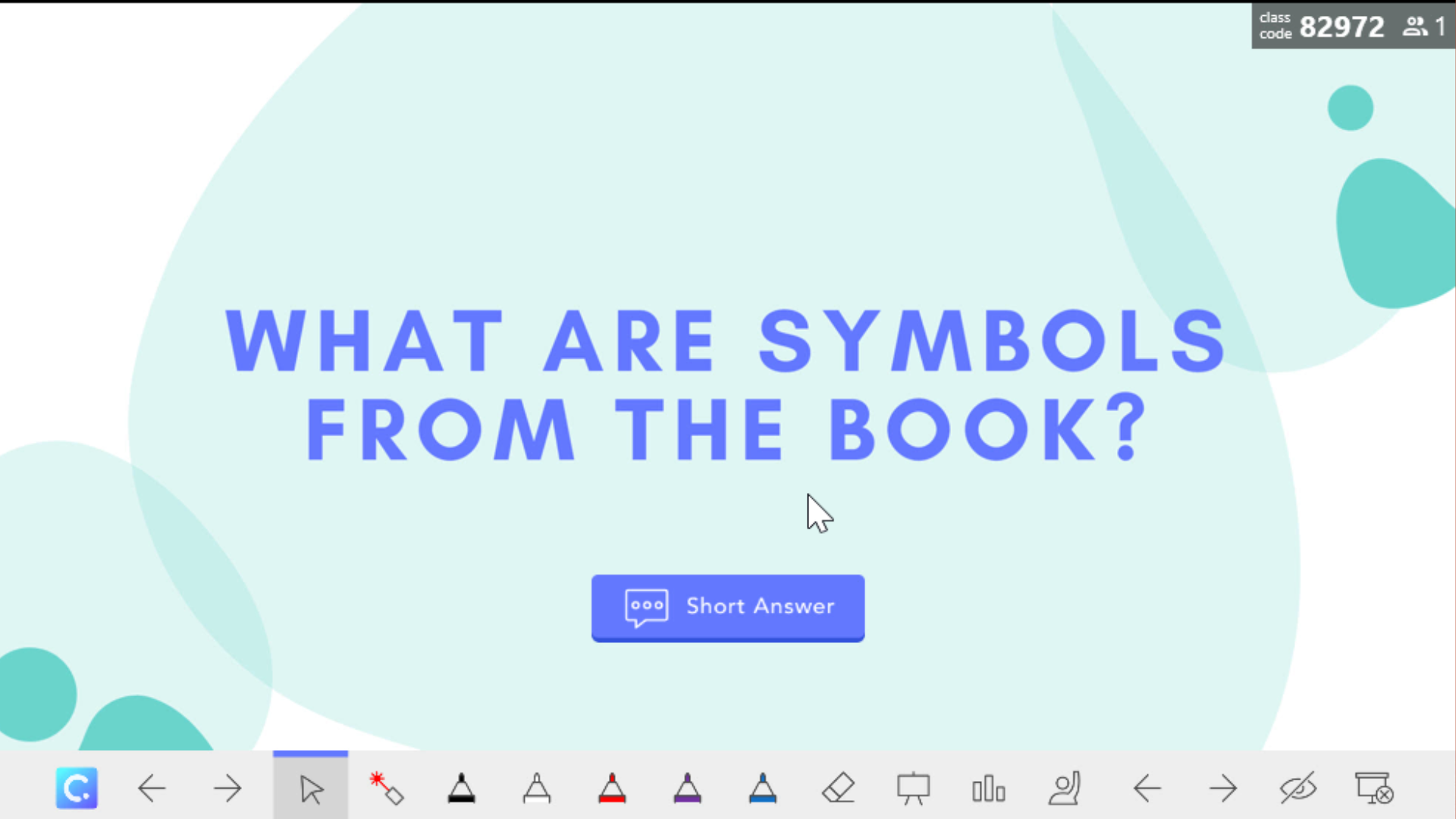 In conclusion
There are countless benefits and different ways to utilize live polling in your classroom. It can open the floor for discussion, or it can serve as a fun way to get to know your students. Polling questions can give you the opportunity to ask the entire class a question to see both as a class and at the individual level what your students are thinking or understanding.
Live polling during your presentation not only gets your students involved, but it also helps you, as a teacher, gather data, which we know is not always an easy or time-efficient process.
If you haven't already, start live polling your students in PowerPoint using ClassPoint with these 5 simple steps, and let us know if you ever have any questions!
About Paige Puntillo
I'm Paige, a part of the global marketing team at ClassPoint. With education and experience in both marketing and education, EdTech is my jam! When I'm not working I'm probably starting new DIY projects or chilling with my cat!