In the ever-evolving world of education tech, we're spoiled for choice when it comes to tools that promise to make teaching easier and learning more engaging. But here's the reality: as a teacher, it's impossible juggle them all.
You landing on this page means you're on the hunt for that one perfect tool that just clicks with your teaching style, one that takes your lessons to the next level. That's where ClassPoint and Nearpod come into play. These two powerhouses are all about supercharging student engagement and learning, but they bring their own unique flavors to the table.
In this friendly showdown of ClassPoint vs. Nearpod, we will deep dive into what makes these interactive tools tick. We'll break down the facts, features, and why each tool might be your secret weapon in the classroom.
Say hi to ClassPoint and Nearpod
Let's start by getting to know our key players in this EdTech showdown: ClassPoint and Nearpod. These digital tools are educators' trusty companions, designed to breathe life into classroom interactions. They're the go-to platforms for creating interactive presentations, conducting quizzes, and assessing student performance.
What ClassPoint Does Best at a Glance
ClassPoint, an ingenious integration with Microsoft PowerPoint, equips educators with a versatile set of interactive teaching tools, seamlessly enhancing the traditional PowerPoint experience. Think of it as your trusty teacher toolkit, conveniently tucked within PowerPoint's familiar interface.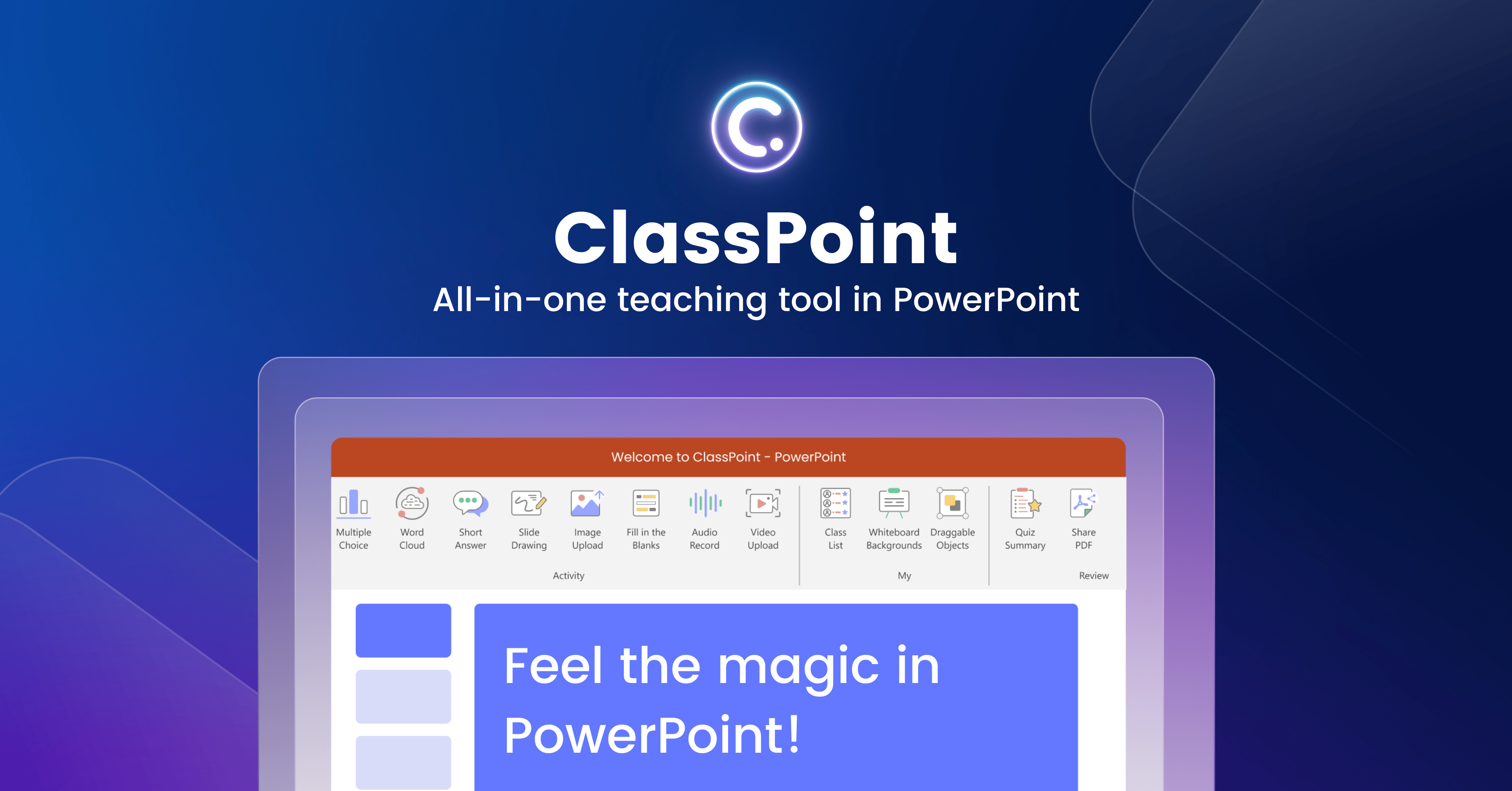 💡 Key Features of ClassPoint:
ClassPoint seamlessly integrates with your live, teacher-led presentations, whether you're in a physical classroom or conducting lessons online. It's your PowerPoint, elevated.
What Nearpod Uniquely Offers at a Glance
Nearpod, on the other hand, takes a gamified approach to classroom engagement, transforming lessons into captivating learning experiences. It's not just a presentation tool; it's an interactive adventure.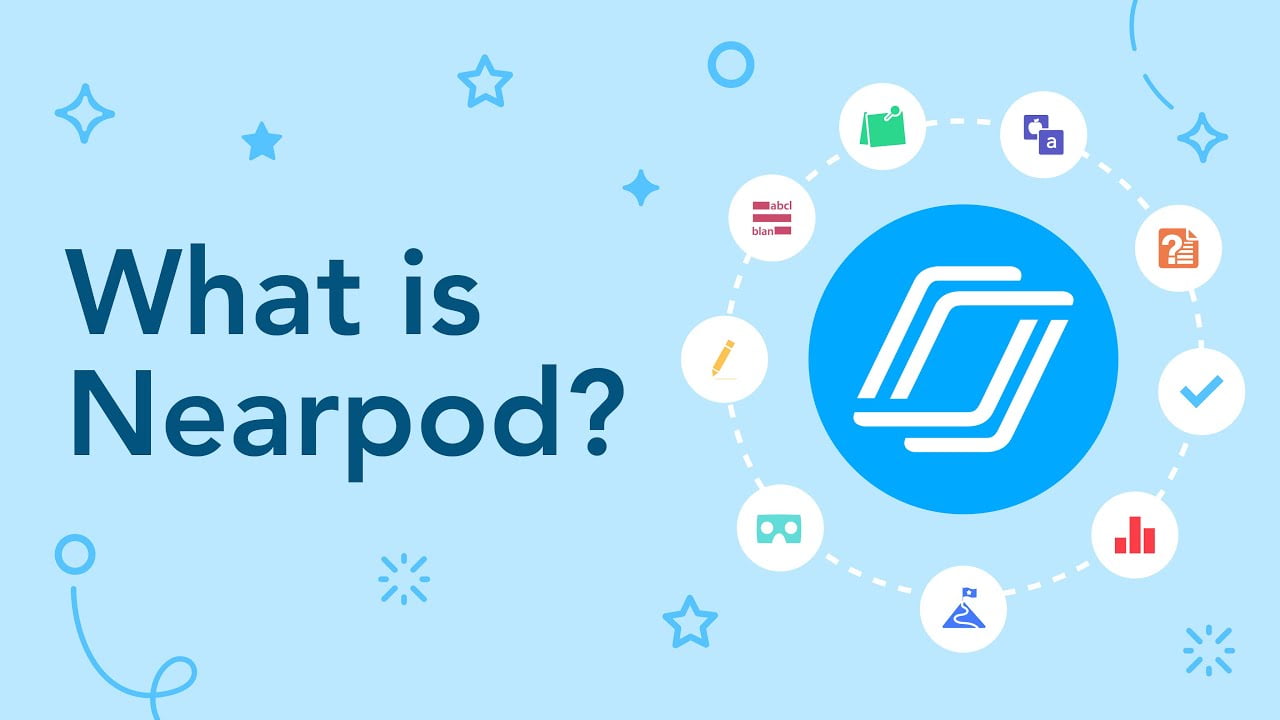 💡 Key Features of Nearpod:
Nearpod seamlessly integrates with various learning environments, including teacher-led classrooms with or without devices and asynchronous, self-paced lessons. It also syncs effortlessly with learning management systems and collaboration platforms like Google Classroom, Canvas, Microsoft Teams, and Zoom.
To sum it up - ClassPoint and Nearpod are both powerful tools, each with its own approach to enhancing classroom engagement and interactivity. As we delve deeper into this comparison, you'll discover the strengths and nuances of each tool, helping you make an informed choice that suits your teaching style and objectives.
---
A Deeper Dive into ClassPoint vs Nearpod
ClassPoint Offers Direct Integration with PowerPoint
ClassPoint is a versatile EdTech tool that seamlessly integrates with Microsoft PowerPoint, enhancing your presentations with interactive elements.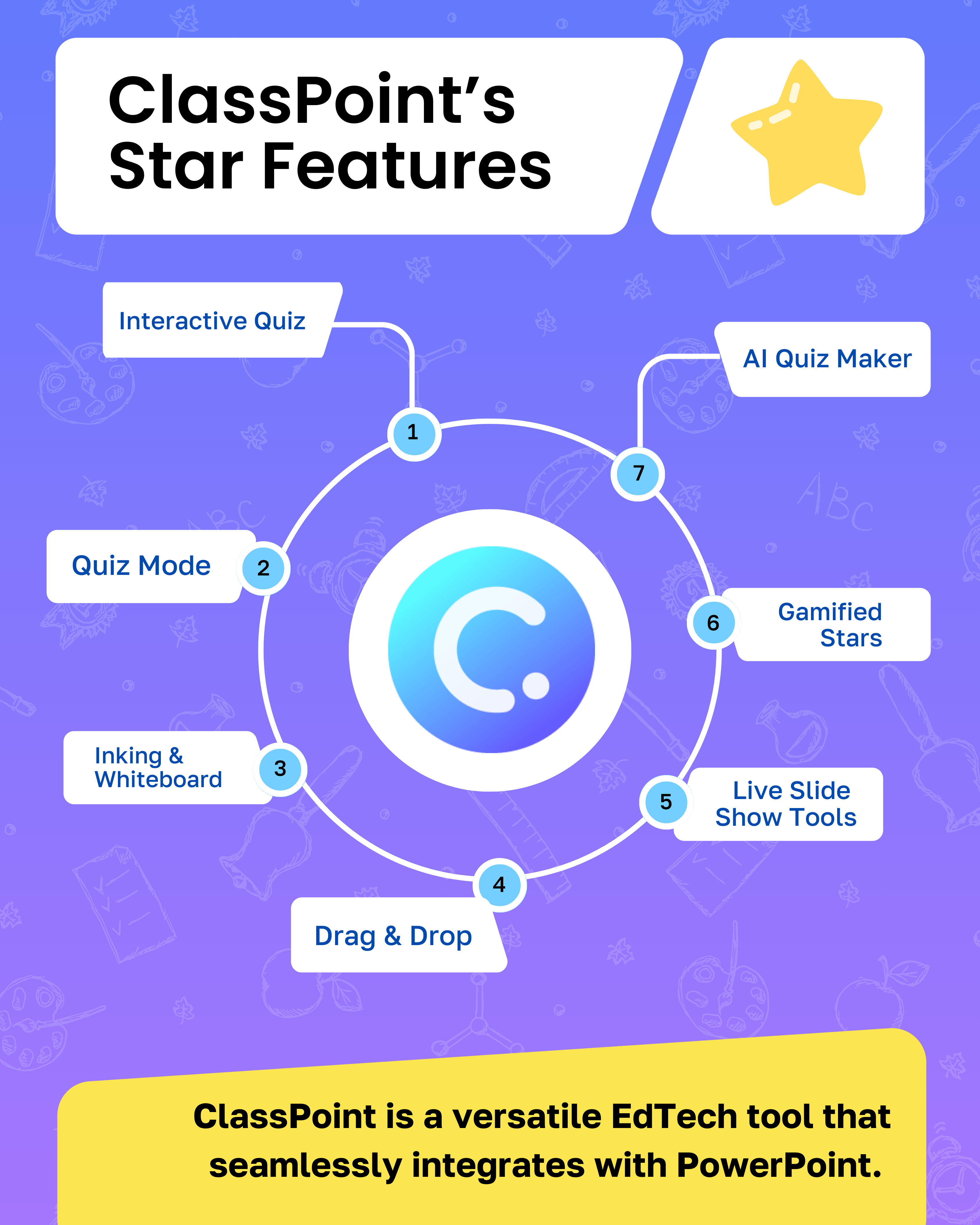 These are the additional teaching powers you are getting with ClassPoint:
1. Turn PowerPoint slides into Interactive Questions and Activities
ClassPoint offers a variety of interactive question types, including Multiple Choice, Word Cloud, Short Answer, Fill in the Blanks, Slide Drawing, Image Upload, Video Upload, and Audio Record. These features actively engage students during lessons and allows them to participate right at the convenience of their phones.
2. Automatic Grading in PowerPoint with Quiz Mode
Transform Multiple Choice questions into a powerful formative assessment tool. ClassPoint's Quiz Mode analyzes student and question understanding, providing valuable insights through an in-app summary and a downloadable Excel report showing individual performance and overall metrics.
3. Advanced Inking and Whiteboard Tools added to PowerPoint
Enrich your presentations with advanced inking and customizable whiteboard tools, allowing real-time interaction with lesson slides without having to leave slide show.
4. Drag and Drop Elements While Presenting
Move slide elements freely around your presentation, enhancing flexibility in lesson delivery, all while presenting live with a first-of-its-kind drag & drop feature.
5. Live Slide Show Tools
ClassPoint adds essential teaching tools directly to PowerPoint, creating a one-stop-shop for efficient lessons. Features like Name Picker, Embedded Browser, Timer, and Quick Poll facilitate instant feedback and engagement.
6. Gamified Point System Integrated with PowerPoint slides
ClassPoint introduces a free-form gamified point system. Teachers can award stars within interactive question activities or for specific objectives. This system includes levels, badges and a performance leaderboard, adding an element of fun to the learning process.
7. AI-Powered Quiz Slides
AI has been successfully brought right into PowerPoint – thanks to ClassPoint! Quit the question slides prep for quizzes and assessments and let ClassPoint's AI quiz generator do the work for you in seconds. This OpenAI-backed technology reads any slide, and generates quiz questions based on its contents.
Nearpod Offers Asynchronous Learning and Pre-made Lesson Materials
Nearpod is a dynamic EdTech platform designed to engage students through various interactive elements and collaborative experiences.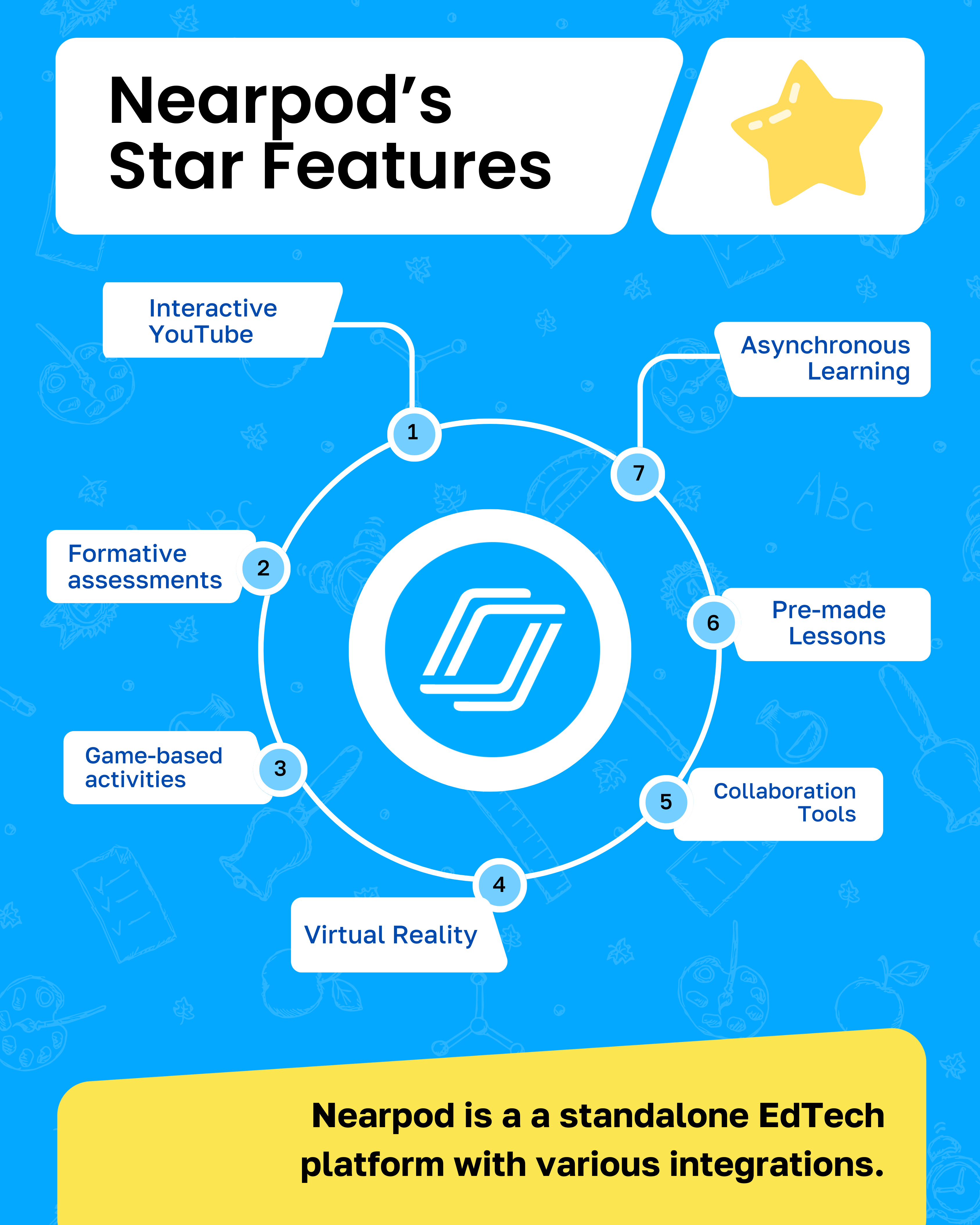 Unlike ClassPoint, it is not seamlessly integrated with PowerPoint. However, you are turn your classroom into an interactive experience using then following:
1. Interactive YouTube Videos
Embed assessment questions into YouTube videos to gauge student understanding and ensure active participation.
2. Multiple Choice Quizzes
Use Multiple Choice quizzes as formative assessment tools to track student comprehension.
3. Engaging Classroom Games and Activities
Nearpod offers engaging activities such as Time to Climb, Matching Pairs, Draw It, and Drag & Drop, creating a game-based learning environment.
4. Virtual Reality Experiences
Take students on virtual field trips using VR headsets, allowing them to explore different environments without leaving the classroom.
5. Collaborative Activities
Foster real-time and remote collaboration with collaborative activities and boards, promoting teamwork and interaction.
6. Pre-made Lessons and Activities
Access a library of pre-made lessons and activities that can be used as-is or customized to meet your specific teaching needs.
7. Versatile Lesson Formats
Nearpod offers options for live lessons and self-paced, asynchronous learning. This versatility enables teachers to assign differentiated activities and use Nearpod as homework.
Ease of Use: ClassPoint Wins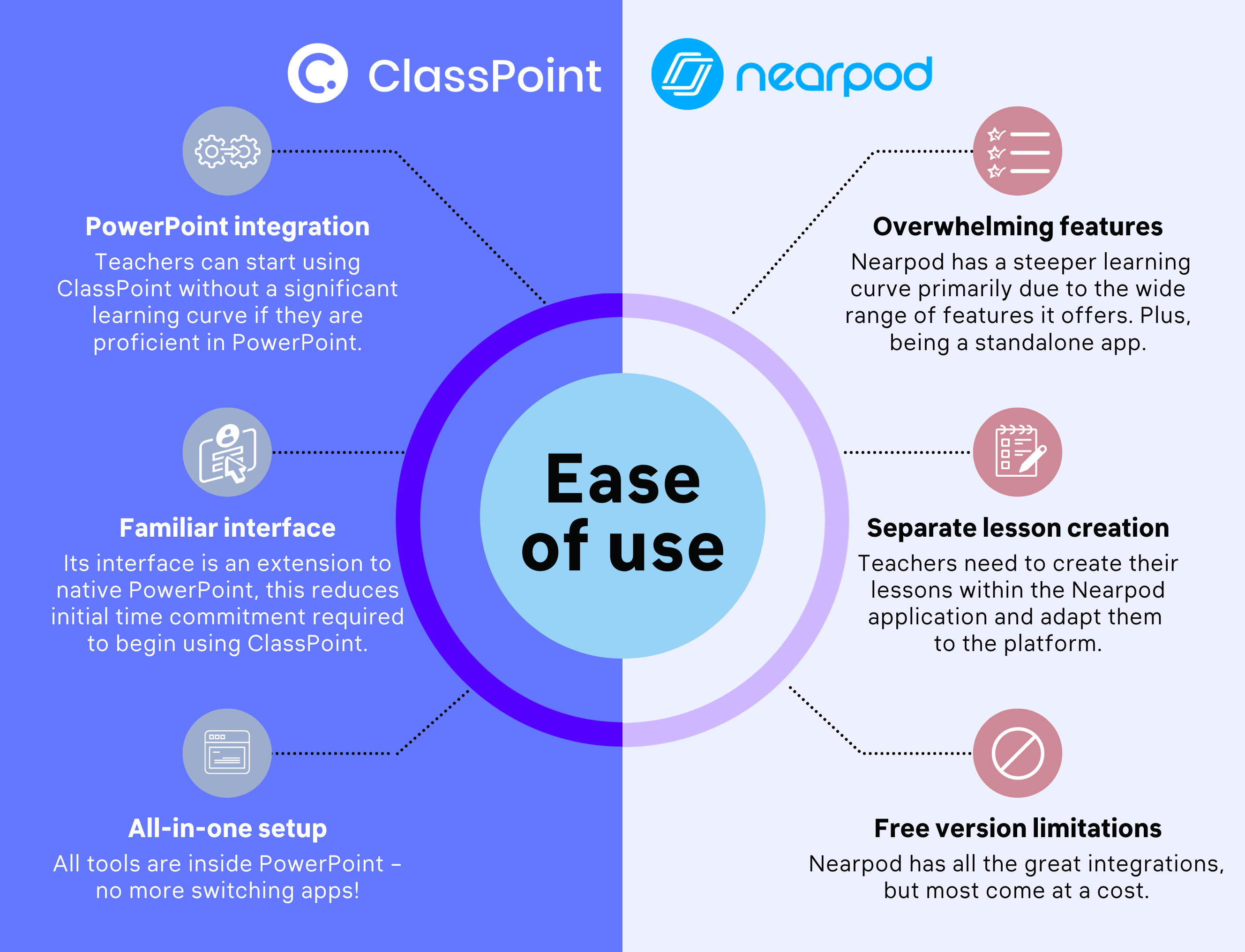 Both ClassPoint and Nearpod are designed with user-friendly interfaces and intuitive layouts, making them accessible to educators. However, there are notable differences in their ease of use:
ClassPoint
ClassPoint seamlessly integrates with Microsoft PowerPoint, enhancing its user-friendliness for educators already familiar with PowerPoint. Teachers can start using ClassPoint without a significant learning curve if they are proficient in PowerPoint.
Its interface is an extension to native PowerPoint, allowing teachers to leverage existing presentations and simply enhance them with interactive elements. This feature reduces the initial time commitment required to begin using ClassPoint.
ClassPoint's intuitive tools, such as the name picker, quizzes, and whiteboarding, are seamlessly integrated into PowerPoint – no more switching apps!
I don't have to ever leave PowerPoint, ever, to continue my lessons [with ClassPoint].

Jeremy Gardner, First-year Math Teacher
More on Jeremy's ClassPoint journey here. 
Nearpod
While Nearpod offers a user-friendly interface, it has a steeper learning curve compared to ClassPoint. This is primarily due to the wide range of features it offers and its status as a standalone lesson creation platform.
Teachers using Nearpod need to create their lessons within the Nearpod application or import existing materials and adapt them to the platform. While this transition may take some time and adjustment, it opens doors to a wealth of interactive possibilities!
Nearpod's comprehensive feature set, including virtual reality experiences and extensive content libraries, offers immense flexibility but may require additional time to explore and fully utilize.
Nearpod's paid version offers integrations with external tools, easing the transition for educators who want to combine their existing resources with Nearpod's features.
In summary, both ClassPoint and Nearpod prioritize user-friendliness, ensuring that educators can effectively use these tools. For an honest one-off between ClassPoint vs Nearpod in terms of usability - ClassPoint offers a seamless integration with PowerPoint, while Nearpod's feature set and the need to import existing materials may require more exploration. And if you are the type of teacher who prefers an all-in-one tool without switching between apps and windows, ClassPoint will be your go-to option.
Cost Comparison: ClassPoint Wins
Both ClassPoint and Nearpod offer free versions with limited features, as well as paid versions that unlock a wealth of capabilities for educators.
Let's explore the pricing details for each: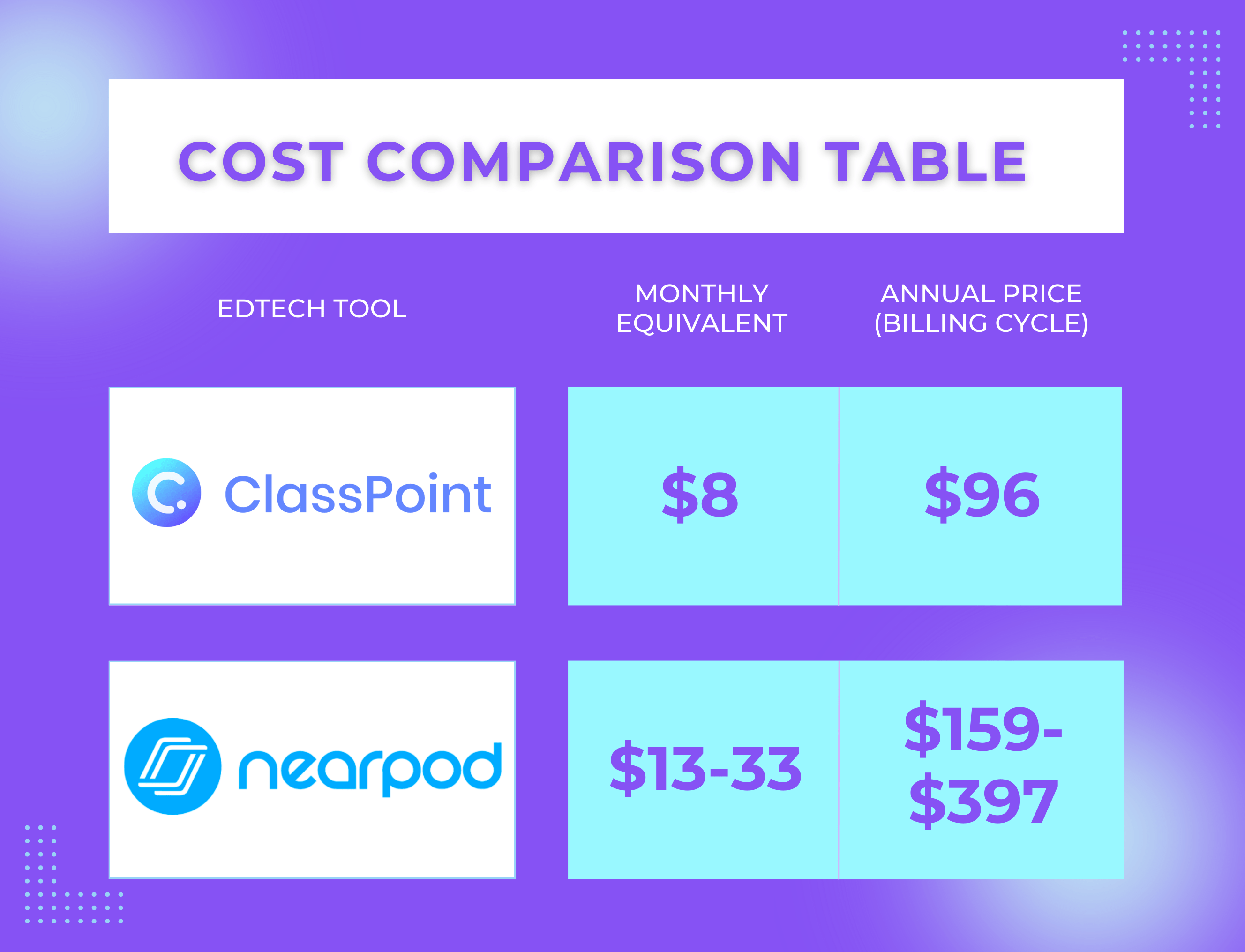 ClassPoint
Plan Prices

ClassPoint's pro version is affordably priced at $8 per month or $96 per year. Special group and school discounts are available based on the number of users with competitive pricing options.

Free Version

ClassPoint's free version includes most of its tools but comes with some limitations, including:

Limited to 5 questions per PowerPoint presentation.
Allows only 3 saved classes.
Maximum of 25 students per class.
Excludes Quiz Mode.

Pro Version Benefits

Upgrading to the pro version unlocks numerous benefits, including:

Unlimited questions.
Access to Quiz Mode with student performance data reporting.
Support for up to 200 students.
Unlimited saved classes and more.
Visit ClassPoint's pricing page to learn more. 
Nearpod
Plan Prices

Nearpod offers a starting price (Gold License) of $159 per year, with a second-tier plan (Platinum License) available at $397 per year. School-wide licenses are available upon a request for quote.

Free Version

Nearpod's free version includes most of its features and activities, along with access to its extensive library. However, it does come with certain limitations, such as:

A cap of 40 students per lesson.
Limited storage space (100MB for lessons), which can be quickly used up with media files.

Pro Version Benefits

Upgrading to Nearpod's Pro plan provides additional features, including:

Access to advanced lesson features like Drag & Drop.
Support for up to 75 students.
Integration with Google Slides.
Increased storage capacity (10x more).
Easy convert Nearpod presentations to PowerPoint presentations.
Nearpod's "Platinum" plan offers support for 90 students and significantly increased storage (50x more).
Visit Nearpod's pricing page to learn more. 
If you're seeking a free tool to enhance your teaching, ClassPoint's free version offers fewer restrictions than Nearpod. For those on a budget, ClassPoint stands out as the more cost-effective option, with a substantial difference in pricing. Ultimately, your choice will depend on your specific needs and budget considerations.
Integration Readiness: Nearpod Wins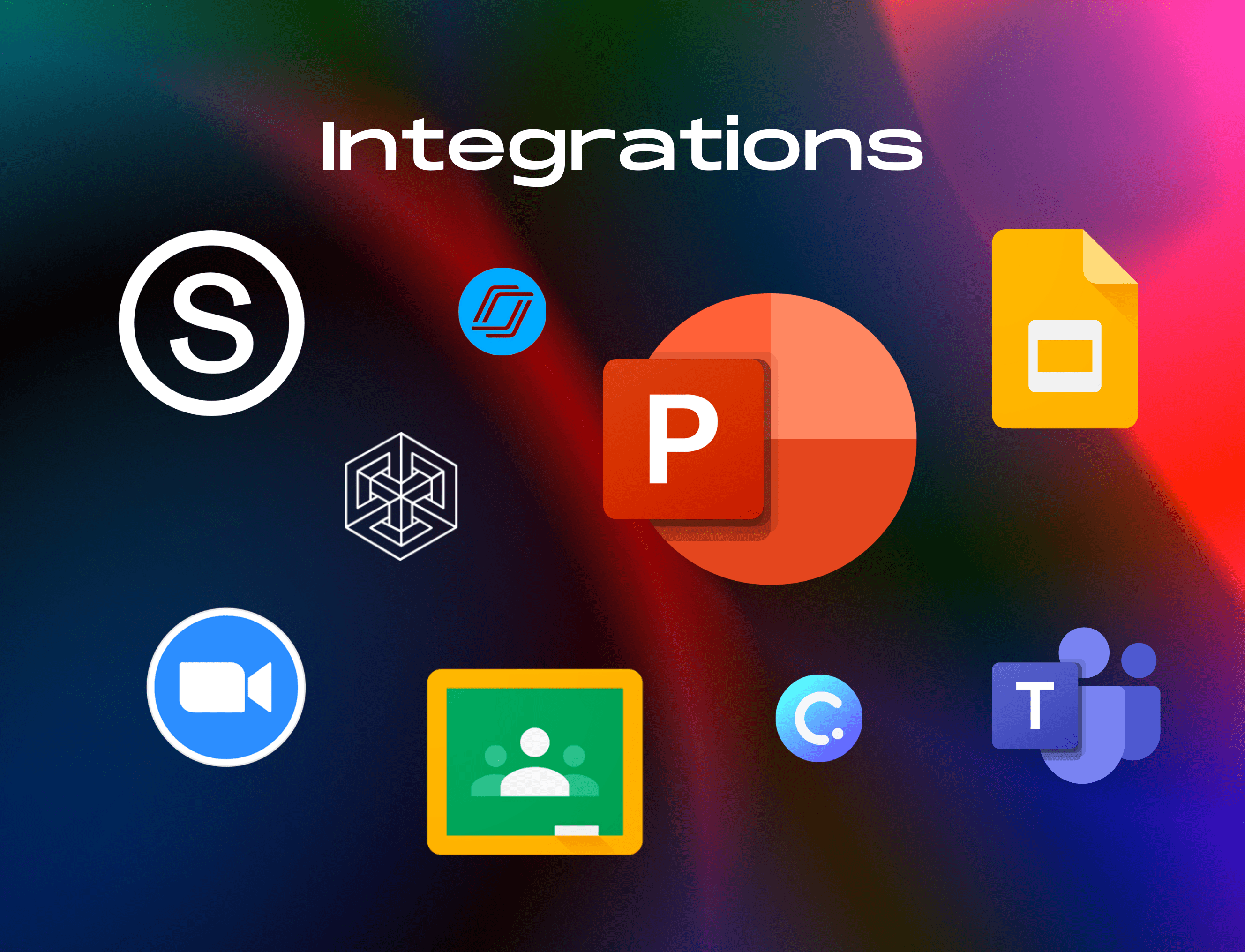 Both ClassPoint and Nearpod offer integration options with different presentation tools and learning management systems.
Let's take a closer look at their integration capabilities:
Presentation Tools
ClassPoint

ClassPoint seamlessly integrates with Microsoft PowerPoint, enhancing the functionality of PowerPoint versions 2013 and above. It offers educators the convenience of using familiar PowerPoint presentations with added interactive features.
Learn more about ClassPoint's full technical requirements here. 
Nearpod

Nearpod offers integrations with multiple presentation tools:

Microsoft PowerPoint – Teachers can transition their PowerPoint presentations into Nearpod, allowing them to leverage Nearpod's interactive features while maintaining their existing content. However, there is an additional step required to upload PowerPoint slides onto Nearpod platform before you can start using Nearpod features on your PowerPoint slides.

Google Slides

– Nearpod provides a Google Slides add-on, enabling educators to keep their materials within Google Slides while integrating Nearpod's interactive elements seamlessly.
Learning Management Systems (LMS)
ClassPoint

ClassPoint does not currently offer integrations with learning management systems. Educators primarily use it as a complement to their presentations within PowerPoint.

Nearpod

Nearpod takes a proactive approach to integration with popular learning management systems, including Google Classroom, Canvas, and Schoology. This integration simplifies the adoption of Nearpod for schools and districts, providing a seamless experience for educators, students, and administrators.
Nearpod's extensive LMS integrations make it a compelling choice for institutions looking to incorporate interactive elements into their existing educational platforms. Additionally, Nearpod integrates with online teaching platforms such as Microsoft Teams and Zoom, enhancing its versatility for online instruction.
In summary, while ClassPoint offers deep integration with Microsoft PowerPoint, Nearpod provides a broader range of integration options, including both PowerPoint and Google Slides. Additionally, Nearpod's compatibility with various learning management systems makes it a comprehensive solution for schools and districts. Your choice will ultimately come down to your specific presentation tools and LMS requirements and preferences. If you are someone who prefers to work solely within the PowerPoint environment, ClassPoint is your best choice. However, if you are someone who enjoys exploring various teaching platforms and tools, Nearpod may be the option for you.
---
Final Thoughts
In the world of EdTech, both ClassPoint and Nearpod shine as powerful tools to elevate classroom engagement and streamline teaching practices. The decision between the two ultimately hinges on your unique teaching needs, style, and preferences.
Here are some additional recommendations to help you navigate your choice:
If You Use Microsoft PowerPoint: ClassPoint is tailored to seamlessly enhance your PowerPoint presentations, making it the ideal choice for educators already using this platform.
If You Prefer Google Slides: Nearpod, with its Google Slides add-on, is your go-to companion for Google Slides presentations. Additionally, consider exploring Pear Deck, another interactive tool designed for Google Slides.
Budget-Friendly Solutions: If you're looking for a cost-effective option, ClassPoint stands out as the more affordable choice, especially for educators on a tight budget.
Reinventing Lessons with Gamification: If you're eager to transform your lessons with gamified elements and seek premium integration options, ClassPoint offers a full suite of gamification features in PowerPoint allowing you to turn any slides into a game in the matter of a few clicks, whereas Nearpod offers an extensive array of learning games.
Enhancing Existing Teaching Tools: If your goal is to seamlessly integrate interactive student engagement into your current teaching tools and lesson materials, ClassPoint serves as an excellent supplement.
Teaching Primary vs. Secondary/Higher Ed: Consider your teaching level. Nearpod may be better suited for elementary or primary educators, while ClassPoint aligns well with all levels of education, including the needs of secondary or higher education instructors.
Exploring Before Committing: If you're uncertain, don't hesitate to try both tools. Begin with their free versions or request free pro trials to experiment and determine which one complements your teaching style.
In the end of the day, the choice between ClassPoint and Nearpod is a personal one, and there's no one-size-fits-all answer. By considering your specific requirements and preferences, you can confidently select the tool that will help you upgrade your lessons, boost student engagement, and create an interactive and enriching learning experience for your students.
About Ausbert Generoso
Ausbert Generoso is the Community Marketing Manager of ClassPoint. With 5 years of being a writer, his written work has always aimed to guide educators in their quest to create engaging learning environments. When he is not writing, he channels his creativity into crafting video content that equips teachers with the skills to master day-to-day presentations through simple to advanced PowerPoint tutorials over at ClassPoint's TikTok channel, raking 40 million total plays in just 3 months! Extending his efforts beyond blog and video creation, he also spearheads social media, reaching millions of ClassPoint users worldwide. Join Ausbert on this exciting journey as we revolutionize education together!